---
Sep 09 | 2022
This Year's Programme Includes Breakfast Briefings and the Chance to Meet a Hollywood Star!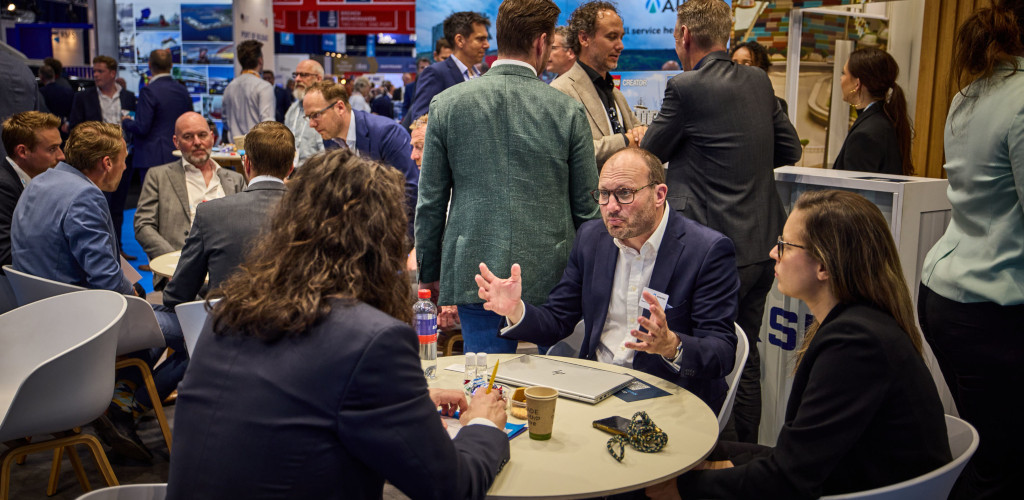 We are delighted to announce the agenda for the Breakbulk Global Shipper Network at Breakbulk Americas 2022, taking place on 27-29 September at the George R. Brown Convention Centre in Houston, Texas.

The BGSN Lounge, sponsored by logistics orchestration platform e2log, will once again be your go-to place to catch up with colleagues, grab a bite to eat and talk business.

In keeping with the brilliant content already on show at Breakbulk events, this year the BGSN will also play host to a series of more intimate and conversation-led sessions covering the issues that matter most to network members.

Our session agenda kicks off on 28 September with a Breakfast Briefing from 10am-11am, hosted by e2log. In a roundtable entitled "Buying an Outcome", Dharmendra Gangrade, head of the logistics management centre at Larsen and Toubro, will be outlining key factors that shippers should take into account when selecting logistics software for industrial projects.

This will be followed at 12:30pm by the Lunch and Learn session, "Optimizing the Logistics Landscape", featuring Vinit Pednekar, supply chain manager at Schlumberger. Take part in this engaging session to understand how some of the industry's leading oilfield services companies are leveraging synergies to manage their transport and mobilization spend.

From 1:30pm-3pm, members are invited to join host e2log for complimentary drinks and canopies at a BGSN Happy Hour, while at 5pm, Breakbulk Americas special guest speaker and former Cheers actor John Ratzenberger will be in the lounge for an exclusive Meet and Greet for network members.

Our programme continues on 29 September with the Breakfast Briefing session, "Time to Rethink Freight Contracts in the New Normal". The panel, from 10am-11am, will be presented by Cyril Varghese, global logistics director at Fluor, and long-time friend of Breakbulk.

In addition to this year's jampacked agenda, a complimentary breakfast in the BGSN Lounge will be available for network members from 10am-11am on 28 and 29 September, followed by a networking lunch from midday to 1:30pm.

If you are interested in attending any of the BGSN sessions at Breakbulk Americas, or if you have any additional questions about this year's conference, then contact Ben Law on +44 (0)20 3545 9712, or at ben.law@hyve.group.

In the meantime, check out below Ben's BGSN preview video.

We look forward to seeing you in Houston!