Propel Your Career with Breakbulk Americas Jerry Nagel Education Day
September 29, 2022 • George R. Brown Convention Center • Room 361 (3rd floor)
Jerry Nagel Education Day, now in its 12th year, provides an introduction to the project cargo and breakbulk industry for those considering a career in one of the most challenging sectors of transportation and logistics. This program is designed to attract the next generation of leaders through executive-led instruction and networking.
Following the sessions, the group will be divided into smaller groups and tour the exhibition floor led by members of the Houston-based Exporters Competitive Maritime Council. ECMC consists of senior executives of leading engineering, construction and procurement firms, industrial manufacturers and project forwarders. Each team leader will guide participants to a selected group of exhibitor booths where they will learn more about the operations and career paths across the industry, and make the connections that only Breakbulk Americas can provide.
Students interested in attending should check with their educators to see if their school is already registered to attend and if so be added to their school list.
Students who attend a university
not
registered for Breakbulk Americas 2022 may register themselves through the registration link at the bottom of the page.
Hear from John Hark, Reigonal Director at Bertling Logistics, discuss the importance of Education Day.
KNOWLEDGE PARTNER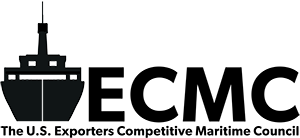 Representing America's largest shippers and their customers to shape a competitive export environment for projects around the world. Visit
ecmc.info
for more information
---
Jerry Nagel Education Day Agenda
George R. Brown Convention Centre, Room 361 (3rd floor)
8:00 am - 8:30 am
Welcome Breakfast

8:30 am - 9:30 am
Empowering the Next Generation of Breakbulk Professionals

Why Breakbulk? This this the key question that will be discussed on this panel. Our esteemed experts will share their experiences of cultivating a career within the industry, what it takes to succeed, and why breakbulk is such an important and interesting industry to start a career in. From a variety of different educational and cultural backgrounds, all aspects of career growth and empowerment within breakbulk and the wider project cargo industry will be discussed

9:30 am - 10:00 am
Breakbulk Project Case Study
A project movement takes planning, cooperation, and successful execution to have a successful result. Our speaker will discuss the project management process demonstrating how a project is accomplished, along with the problems and solutions along the way to demonstrate what working in the industry looks like in practice.

10:00 am - 10:45 am
Graduate Opportunities

This session will bring various key stakeholders within the community together to show the amazing graduate opportunities that are available to students. Students will learn what opportunities are available to them, what it takes to be successful within a graduate programme, and what a career in the industry can offer them, both in the short and long term.

11:00 am - 12:30 pm
ECMC Guided Tours of Exhibition Hall

These tours are the field trip segment of Education Day. Students are led to five exhibitor booths representing different sectors of the business – carriers, ports, terminals, freight forwarders and other marine goods and services who will speak first-hand about their segment of the business and potential for employment
---
FAQ
Who may attend?
College and university students who are participating in Education Day through their institutions. Career seekers may also register for Education Day.

How do I register?
Students register with their educators; non-students may add Education Day to their registration. To register go to the registration page, select the Attendees button and complete the form. Toward the end of the process, you will come to the add-on page where you can select Education Day to add it to your Breakbulk Americas pass.