Propel Your Career with Breakbulk Americas Jerry Nagel Education Day
September 30, 2021 • George R. Brown Convention Center • 3rd Floor • Room 361
Jerry Nagel Education Day, now in its 11th year, provides an introduction to the project cargo and breakbulk industry for those considering a career in one of the most challenging sectors of transportation and logistics. This program is designed to attract the next generation of leaders through executive-led instruction and networking.
This year we are organizing a shorter program to allow for more networking with industry professionals. The two morning sessions will speak to the heart of the project cargo and breakbulk industry today, which is undergoing rapid change. The sustainability session will provide a look at environmental issues impacting the industry and trends to provide a solid path for the future. In the leadership session, the speaker will discuss what it takes to be successful in an industry where no two days are ever the same.
Following the sessions, the group will be divided into smaller groups and tour the exhibition floor led by members of the Houston-based Exporters Competitive Maritime Council. ECMC consists of senior executives of leading engineering, construction and procurement firms, industrial manufacturers and project forwarders. Each team leader will guide participants to a selected group of exhibitor booths where they will learn more about the operations and career paths across the industry, and make the connections that only Breakbulk Americas can provide.
Approved students attend this event for free. Interested students should check with their educators to be added to their school lists. Students are allowed only as a group from a posted institution or with prior approval from
Elizabeth.Wetzel@breakbulk.com
. Non-students pay $300 as an
add-on to registration
.


Take a look back at Breakbulk Americas 2019 Jerry Nagel Education Day
KNOWLEDGE PARTNER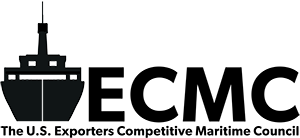 Representing America's largest shippers and their customers to shape a competitive export environment for projects around the world. Visit
ecmc.info
for more information
---
Jerry Nagel Education Day Agenda
8:30 am - 8:45 am
Introductions

8:45 am - 9:30 am
Sustainability in the Breakbulk Industry – What Does This Really Mean?

According to the U.S. Environmental Protection Agency, the transportation sector generates the largest share of carbon emissions. What is the industry doing to address this? Why is this subject important? Join Bechtel's Corporate Manager of Global Logistics to gain some insights and perspective on the subject of Sustainability.

Stephen Spoljaric, Corporate Manager of Global Logistics, Bechtel Distinguished Technical Specialist, Bechtel Corporation

9:30 am - 9:45 am
Networking Break

9:45 am - 10:30 am
Leadership in the Breakbulk industry

A leader in the industry, our speaker will identify the key points in learning to be a true leader in the business. By way of example, our speaker will provide some real world experiences that demonstrate the how the path is not always straight and forward moving.

Kasey Eckstein, Sales Representative, Ingram Barge Company; Founder and Executive Director, WIMOs
Holly Normand, Dry Cargo Sales Sr. Representative, Ingram Barge Company; National President, WIMOs

10:30 am - 1:30 pm
ECMC Guided Tours of Exhibition Hall

These tours are the field trip segment of Education Day. Students are led to five exhibitor booths representing different sectors of the business – carriers, ports, terminals, freight forwarders and other marine goods and services who will speak first-hand about their segment of the business and potential for employment
---
FAQ
Who may attend?
College and university students who are participating in Education Day through their institutions. Career seekers may also register for Education Day.

How do I register?
Students register with their educators; non-students may add Education Day to their registration. The fee for non-students is $300. To register, go to the registration page, select the Attendees button and complete the form. Toward the end of the process, you will come to the add-on page where you can select Education Day to add it to your Breakbulk Americas pass.

Which schools are participating?
* New additions this year