---
Sep 05 | 2022
Commission Gives Go-Ahead to More Than US$150 Million of Investments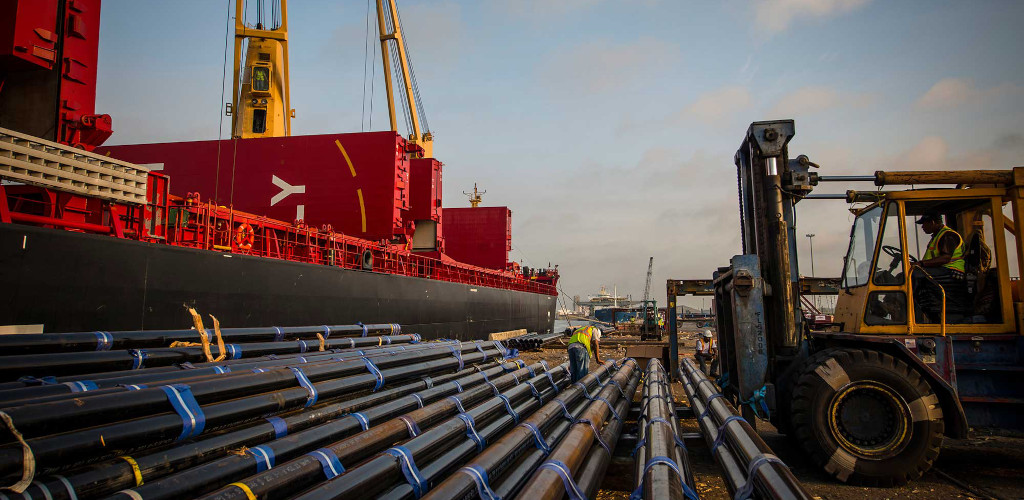 Port Houston, the largest port on the US Gulf Coast, has reported a solid first six months of the year, with total tonnage across all its public facilities up by 24 percent year on year.
Port Houston, host port for Breakbulk Americas 2022, said general cargo tonnage through June had doubled compared with volumes in the year-ago period, with throughout at its public general cargo facilities reaching 2.7 million tonnes in the first six months.
Volumes were being driven in part by a surge in steel imports, the port said, up by 92 percent amid an increase in oil and gas drilling operations in Texas and the subsequent demand for oil country tubular goods such as steel piping.
"Import steel is at levels we have not seen in nearly a decade," said Roger Guenther, the port's executive director.
The port's public container terminals handled 1.9 million twenty-foot-equivalents, or TEUs, in the first six months, an increase of 18 percent.
Port Houston's eight public terminals include the Turning Basin, Care, Jacintoport and Woodhouse general cargo terminals and the Barbours Cut and Bayport container terminals. An additional 190 private terminals are housed along the 26-mile-long stretch.
The Port Commission, meanwhile, has approved more than US$150 million worth of awards to upgrade infrastructure and operations at the Houston Ship Channel and Port Houston.
A US$40 million contract was given the go-ahead for three dockside electric ship-to-shore, or STS, container cranes for Bayport, a move that will enable the terminal to handle 15,000 TEU vessels.
The commission also approved a US$65 million investment in 26 new hybrid-electric rubber-tired-gantry yard cranes, adding to the fleet of 116 RTGs already in operation at the Bayport and Barbours Cut terminals.
The cranes, used to manoeuvre and stack containers, aim to reduce emissions by 70 percent, and are aligned with the port's target of becoming carbon neutral by 2050, it said.
Breakbulk Americas 2022
is taking place on 27-29 September at the George R. Brown Convention Centre, Houston. To find out about registering for the region's largest gathering of breakbulk and project cargo professionals, click
here
.
PHOTO: breakbulk handling at Houston terminal. CREDIT: Port Houston