---
Jul 22 | 2022
Infrastructure, US Offshore Wind and Latin American Power Among This Year's Panel Sessions
We are delighted to unveil in this week's BreakbulkONE the main stage agenda for
Breakbulk Americas 2022
, taking place on 27-29 September at the George R. Brown Convention Centre in Houston, Texas.
The region's largest event for breakbulk and project cargo will play host to a series of instructive, engaging sessions that will drill down into the issues that matter most to our industry.
Expert speakers drawn from companies and organizations across the entire supply chain will scrutinize key markets, get to grips with global challenges and reveal the latest business opportunities in the sector.
Ryan Foley, CEO at DHL Industrial Projects – this year's sponsor of the main stage – will formally kick off the conference on the Wednesday morning with opening remarks, followed by our first session, "US Infrastructure Investment: Which Sectors Will be Supported?"
The Biden administration's US$1 trillion bipartisan infrastructure bill, signed into law last year, has earmarked substantial spending to upgrade US infrastructure, but where exactly will this investment be going? Our expert panel will identify the sectors likely to receive support and the potential opportunities for breakbulk and project cargo.
The buildout of offshore wind energy in the US is set to be another hot topic at this year's conference. Although the fledging industry is gaining momentum – the government is targeting some 30 gigawatts of capacity by 2030 – infrastructure to support the buildout is under pressure.
Speakers on our "US Offshore Wind: The Evolving Supply Chain, Infrastructure and Managing Demand" session will outline the challenges facing the industry and pinpoint potential bottlenecks in the supply chain.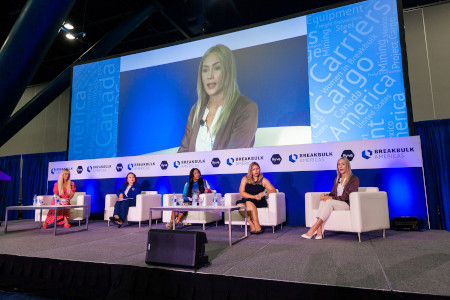 Also on the Wednesday, the UK-based Energy Industries Council will present a "Breakbulk and Project Market Outlook", an overview on global project developments. This not-to-be-missed session will examine current and future sources of cargo-carrying contracts in the energy sector, and assess the readiness of the supply chain to meet rising demand for cleantech projects.
The session will be followed by "Industry Outlook from the Inside: Rates, Contracts, Capacity, Congestion", with our expert panel helping to unpack the ongoing challenges facing the industry amid a very uncertain economic climate.
Could we be on the brink of a return to normal? And what is normal anyway? Join the conversation as our speakers delve deeper into rates, capacities, congestion and geopolitical events, while also offering their predictions for the coming months.
Closing the Wednesday programme will be a special tech session, "How Technology is Truly Changing the Game in the Project Cargo Industry". Hear from companies at the forefront of the digital transformation, and how they are adding value to their business through technology.
Our Thursday programme opens with a "Power Generation in Latin America: Regional Spotlight" session. Latin America has often been called a sleeping giant when it comes to power generation. But make no mistake, its potential is huge.
The region is blessed with natural resources, with some exciting projects already happening in countries such as Argentina, Chile and Costa Rica. This session will delve deeper into the current project landscape, infrastructure requirements and key opportunities for project cargo.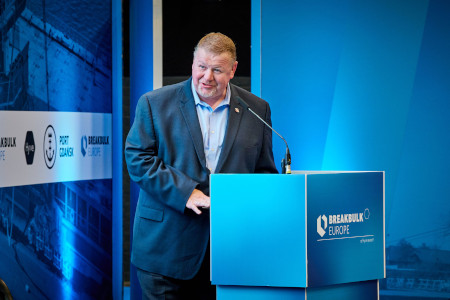 Next up, "Standardising Carbon Emission Reporting in the Breakbulk Industry: Presenting the Plan" will provide an update on an ongoing industry initiative to standardize the way we record and report carbon emissions.
The success of a similar standard developed for the container sector has prompted a cross section of the industry – in collaboration with non-profit group Smart Freight Centre – to work together to devise a set of guidelines that will help breakbulk achieve its sustainability goals.
Our programme this year will conclude with a "Talent Gap and Future of Work" session. Our industry is challenging, exciting and incredibly rewarding, but are we failing to get our message across to the next generation of project logistics professionals?
Our session speakers will look at how we can lure the best and brightest young talent and overcome some of the barriers for those wanting to enter the industry. Topics such as new ways of working and salary expectations will also be covered.
The full speaker list for all our
Breakbulk Americas 2022 sessions
will be released shortly.
Watch this space!