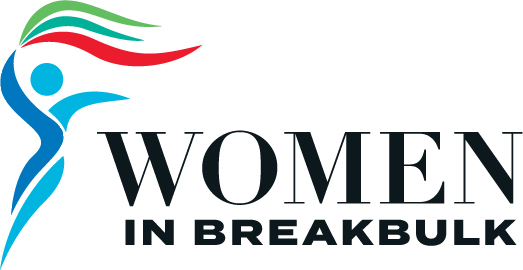 Networking Activity: Women in Breakbulk Breakfast
When: Wednesday, Sept. 28, 2022 from 9:30 AM – 10:45 AM
Where: Marriott Marquis – River Oaks Ballroom, 3rd Floor
THIS EVENT IS SOLD OUT

Sponsored by

Description
In a predominantly male-dominated industry, women are steadily making their mark. To encourage further inclusion, Breakbulk Americas and dship Carriers will host a Women in Breakbulk Breakfast on Wednesday morning. This is a meeting place for women make connections with female colleagues on the opening morning of Breakbulk Americas, and then have the opportunity to meet up over the days of the event.

There will be a drawing for a Coach leather gift package including a tote bag, business card holder and cosmetic case. dship Carriers will be collecting business cards for the drawing in accordance with its privacy policy*.

Meet the Speakers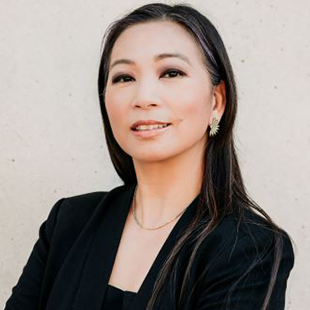 Dea Chincuanco Assistant Vice President Commercial and Chartering, dship Carriers, Americas

For more than twenty years, Ms. Chincuanco has honed her expertise and skill set in supply chain management, logistics and organizational development, to help companies meet their business needs and goals in the maritime industry and beyond. Ms. Chincuanco has worked with project carriers, EPCs, OEMs, and freight forwarders to meet their global project requirements. Through her consultancy, she has provided project chartering services, maritime law case analysis, and renewable energy start-up procurement and seeding funding guidance.

Her creative yet analytical personality along with a lifelong passion for learning, led her to pursue and complete a Master of Global Business Management from the Fletcher School of Law and Diplomacy at Tufts University. Ms. Chincuanco's passions in global leadership development; and diversity, equity, and inclusion (DE&I) has led to a variety of personal and professional projects and initiatives. She cocreated Pax et Lux: A Global Leadership Podcast where she speaks with thought leaders and luminaries on the influences that have impacted and shaped their lives and careers. She served as the vice chair and as an executive board member for a Houston-based Asian American Pacific Islander (AAPI) organization founded by the first AAPI Texas State Representative. She has been interviewed by KHOU Channel 11 and Austin In-Focus Newsto educate and speak against anti-AsianAmericansentiments and biases.

With dship Carriers, Ms. Chincuanco is proud of the gender parity in the organization and is eager to develop the next generation of leaders with productivity, diversity, and equity as top priorities.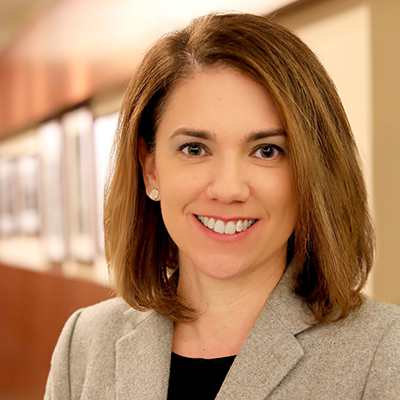 Audrey Murillo Senior Estimator, Indirects – M&T, Bechtel Corporation
Audrey Murillo is currently a Senior Estimator for Bechtel's Manufacturing and Technology (M&T) business unit. With over 15 years of transportation experience, she was previously the Estimating Lead for Bechtel Global Logistics. In this role, she was responsible for the Logistics estimating needs of infrastructure, energy, government and mining projects. Her emphasis on innovative process improvement and her data driven approach are recognized by her internal and external customers alike. Before her lead role in logistics estimating, Audrey successfully managed traffic & logistics scopes for multiple mega LNG projects, including managing the critical air freight program to support on-time start-up of the facilities.

Prior to joining Bechtel in 2011, Audrey first worked as an ocean export lead for a freight forwarding company. She then worked as an account executive for a French procurement company in Houston overseeing purchasing, expediting and shipping. Today she uses this comprehensive understanding of the supply chain and construction process to develop budgets, based on execution strategies focused on safety, cost, schedule and risk mitigation.

As a champion for diversity and inclusion, she currently leads Bechtel's Me Advocating Real Change (MARC) initiative and previously served on the Board of Bechtel's Diversity Advisory Council (DAC) as the European Heritage Chair and on Bechtel's Women@Bechtel board. She also coached University of Houston Supply Chain Logistics Technology school students. Audrey has a Bechtel Certification in Logistics. She holds a master's degree in international business from KEDGE Business School, Marseille, France, and a master's degree in international logistics from Texas A&M International University.
---
*dship Carriers Privacy Policy
Privacy policy regarding the collection of personal data for marketing purposes
Responsible entity
dship Carriers GmbH & Co. KG (Alter Wandrahm 15, 20457, Germany) hereinafter referred to as "company" or "we"), part of the deugro-group, as the controller within the General Data Protection Regulation (GDPR) processes your personal data to the extent described below.
This Privacy Policy covers the use of your personal data collected in the context of Women in Breakbulk Breakfast sponsored by the Company within the Breakbulk Conference to be held in Houston, Texas, USA, on the September 28, 2022 ("the Event"), and is intended to inform you about the collection, use, storage and transfer of the data.
What data do we collect?
Your participation at the Event is voluntary. If you choose to participate in the Event, you may provide us your business card, including your personal data: name, surname, gender, your job title and position, business address, business (mobile) phone number, fax number, business e-mail address, the name of your employer or organization you represent, and any other personal data that could be specified on the card.
For us to better plan the Event, the organizer of the Breakbulk Conference, Hyve Group Plc. , the United Kingdom, will share with us a list of the attendees to the Event, which will include your name, surname, business e-mail company, your employer or the company your represent.
Basis and purpose of processing
The legal basis for the processing lies in our legitimate interests (Art. 6.1.f of the GDPR) and providing you the information about the processing of your personal information (for data subjects from the USA).
We will process the above data for our marketing purposes: increasing our customer base and sending you marketing communications via e-mail, SMS, or by contacting you by phone. Our marketing communications will include presentations, suggestions or recommendations about our services and products, or invitations to future events hosted by us. You have the right to opt-out of these marketing communications at any time, informing us of your option by contacting us at:
dpo@deugro-group.com
.
How do we store your data?
Personal data collected within the context of the Event and processed by the Company and deugro-group companies will be stored as long as necessary to fulfil the purposes we collected it for.
With whom do we share your data?
The information we collect may also be transferred to our dship Carriers affiliates and entities part of the deugro-group, some of which are not located in the EU/EEA, the United Kingdom or Switzerland. When we transfer personal data to countries whose laws do not offer the same level of protection, we will ensure that there are adequate safeguards in place to protect the personal data that comply with our legal obligations.
To comply with legal obligations, we may also share and transfer the personal data we process to legally authorized public and private entities.
What rights do you have as a data subject?
On the basis of applicable law, you have the following rights with regard to your personal data processed by us:
to know whether your personal data is processed by us, to request a copy of your personal data, as well as information related to the processing, the purposes of the processing and about third parties to whom your personal data is disclosed;
request the correction of inaccurate or incomplete personal data; • request the erasure of your personal data or the restriction of the processing of your personal data in accordance with applicable law;
to object to our processing of your personal data for marketing purposes based on our legitimate interests;
to withdraw your consent or opt-out of the marketing communications at any time. The revocation of consent does not affect the lawfulness of the processing carried out on the basis of that consent until revocation;
request data transfer in certain circumstances;
lodge a complaint with the competent data protection authority;
contest certain decisions made by us automatically that have legal or otherwise similarly significant consequences. We do not usually carry out such automated decision-making, but if we do, we will make it clear where such decisions are made.
To exercise your rights, please contact us using the contact details set out in the "Contact us" section below.
Changes to the Privacy Policy
This Privacy Policy was published on September 13, 2022. Our Privacy Policy and notices may change from time to time. We will share with you any updates on this Privacy Policy and encourage you to contact us for questions related to how we process your personal data.
Contact us
If you have any questions or concerns about this Privacy Policy, please contact us at
dpo@deugro-group.com
.
---