---
Aug 18 | 2023
Breakbulk Americas 2023 to Host Inaugural Competition for Graduates, Undergraduates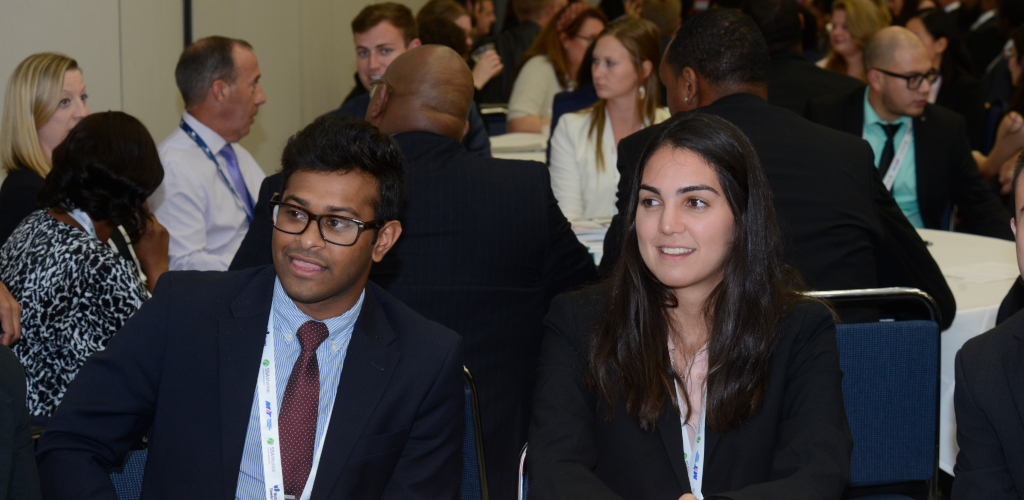 Breakbulk Events & Media is thrilled to announce the launch of its Student Research Poster Competition at Breakbulk Americas 2023 in Houston on September 26-28. The competition is the result of Breakbulk's longstanding partnerships with local universities and companies throughout the region working together to fill the talent gap.

The competition, sponsored by Bechtel, UTC Overseas, 4D Supply Chain Consulting and Cullen College of Engineering-University of Houston, is built around three main themes: global capital projects, sustainability/energy transition, and port infrastructure. Student research may include interviews, literature reviews, an explanation of emerging technology, policy analysis, case studies or other relevant topics presented in a visual and creative way. Through this program, students can make valuable connections with a wide variety of industry executives, receive practical feedback and open the door to new career opportunities.

The competition will be chaired by Margaret Kidd, Program Director, Supply Chain & Logistics Technology at Cullen College of Engineering's Technology Division. Her industry advisory committee consists of executives from 18 major firms including Fluor, Maersk, DHL Industrial Projects, Worley, Huntsman Corporation, Linde Engineering and more. (See the full list)

"The student research component of Breakbulk Americas is a great opportunity for undergraduate and graduate students to showcase their talent and network with industry leaders," Kidd said.

"As Houston is the "Global Capital Projects and Energy Transition Capital" for the Americas this is a win-win to bring students from regional universities together with leaders in the sector to talk about the world of opportunities along with sharing best practices related to capital projects, sustainability, energy transition and port infrastructure."

Breakbulk Events & Media has been a passionate supporter of students and young professionals around the world mulling a career in one of the most challenging sectors of transportation and logistics. Our long-running Jerry Nagel Education Day, held at our three annual events in Dubai, Rotterdam and Houston, is designed to support and inspire the next generation of logistics professionals through executive-led instruction and networking.

The Breakbulk Americas 2023 poster competition is open to both undergraduates and graduate students. The authors of the top 3 submissions will receive a cash prize during an awards ceremony on the main stage at Breakbulk Americas on Thursday, September 28.

Breakbulk Americas 2023 will take place at the George R. Brown Convention Center in Houston on Sept. 26-28. Visit americas.breakbulk.com to learn more and to register. Students and faculty may attend for free as part of Education Day.