---
Mar 19 | 2022
Herculean Machine Can Carry 9,000 Tonnes of Cargo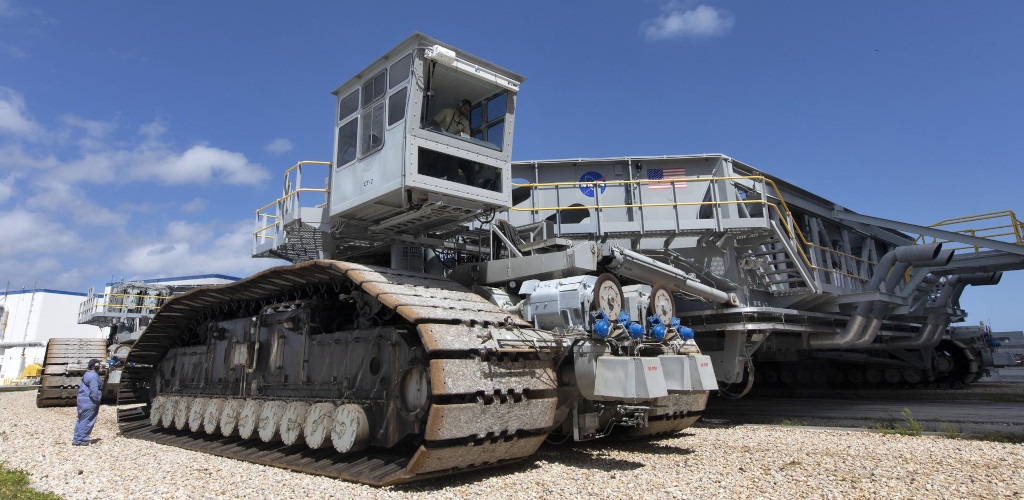 NASA has deployed its hulking crawler-transporter to carry the space agency's next generation mega moon rocket for testing at the Kennedy Space Centre in Florida.
Travelling at a top speed of 0.8 miles per hour, the crawler transported the Space Launch System rocket, its Orion spacecraft and a mobile launcher some 6.5 kilometres from an assembly plant to its launch pad, a journey that took almost 11 hours to complete.
What it lacks in speed, the herculean machine makes up for in muscle: the SLS rocket and Orion spacecraft weigh a combined 1,600 tonnes.
The SLS, billed as the most powerful rocket ever built, was secured at the launch pad in readiness for a "wet dress rehearsal", a two-day series of tests that pave the way for the uncrewed Artemis I test flight around the moon.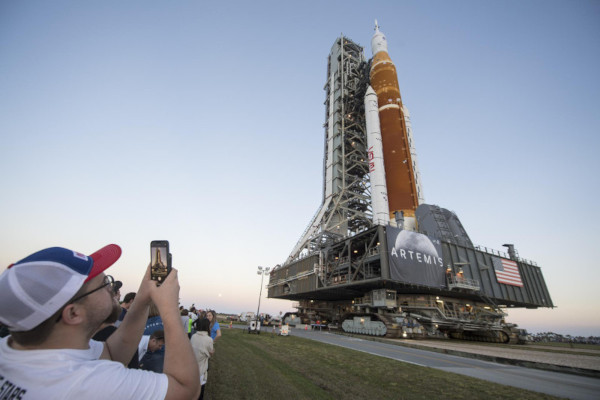 Artemis I is the first stage of NASA's Artemis programme to send astronauts back to the lunar surface by 2025, itself a precursor for planned human missions to Mars.
After returning to the assembly plant for final checks, the crawler will be called into action again in a few weeks to move the SLS rocket back to the launch pad to begin its space-bound mission.
"With the Artemis missions, NASA will land the first woman and the first person of colour on the moon and establish long-term exploration in preparation for missions to Mars," NASA said.
The crawler is one of a pair built in the 1960s to support the Saturn V rocket and Apollo spacecraft mission. They were later deployed to transport components for the space shuttle programme, which operated from 1981 to 2011.
The vehicles, which run on treads rather than wheels, boast 16 traction motors, two alternating current generators, two direct current generators powered by diesel engines and two control cabs each to drive the vehicles forward and backward.
Each is 131-foot-long, 114-foot-wide, and weighs about 3,000 tonnes. One of the machines, dubbed CT-2, has been beefed up for the Artemis programme. The CT-2 can handle up to 9,000 tonnes in one trip, equivalent to 20 fully-loaded 777 jets.
"The crawler-transporters stand ready to keep up the work for the next generation of launch vehicles that will lift astronauts into space," NASA said.