---
Jul 25 | 2019
Our second part of our Breakbulk Focus series carries us to Latin America: a vast region bursting with project cargo potential.
Incorporating all nations from Mexico downwards, Latin America is a mix of exciting geographies, cultures and, of course, logistics networks.
From the activity happening here at present, we can see a wide range of project cargo and heavy lift firms securing more cargo carrying contracts. Let's find out why.
Don't forget to also check out the first part in the
Breakbulk Focus series on project cargo in Canada
.
Project cargo in Latin America
Heavy investment in core heavy lift dependent sectors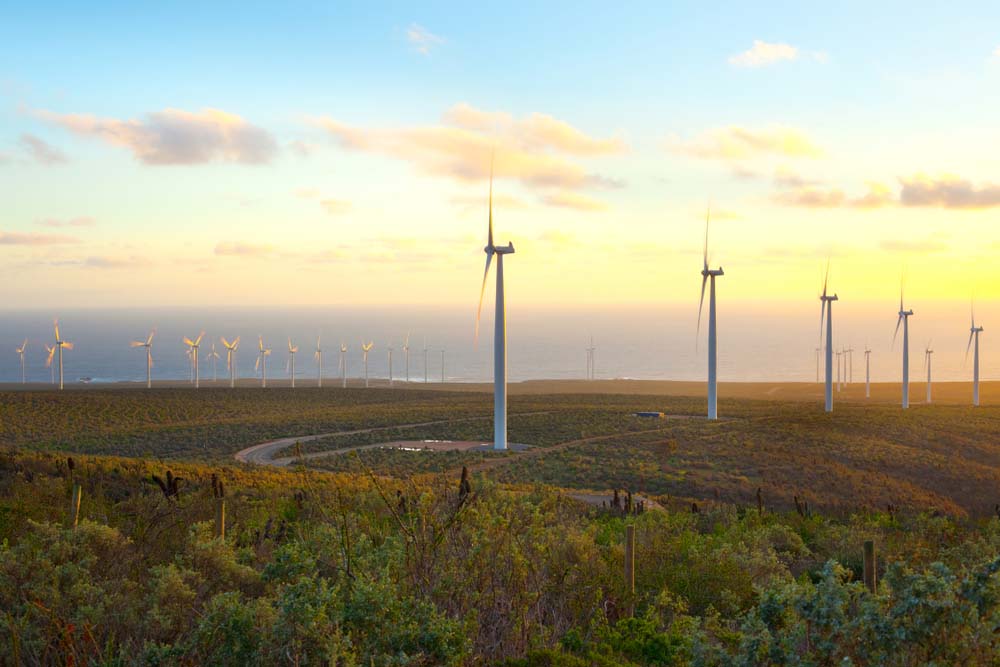 Across Latin America, a lot of massive projects are in the pipeline. These range from colossal mining-related endeavors, to oil & gas facility construction, and major, major investment in renewable energy.
Let's start with the green energy investment. Mexico is already a world leader in renewable energy, but is planning to add more wind and solar capacity to its energy mix, starting now. The goal is to achieve 50% clean power generation by 2050, which means projects like the $120m, 93 MW Reynosa play a big role in this.
In fact, Central America is a big green energy hotspot. A Clean Energy Corridor exists between Costa Rica, El Salvador, Guatemala, Honduras, Nicaragua and Panama, where hydroelectric, wind and solar provide the juice. However, Central American states are not content to rest on their green laurels, so further projects are planned.
If we move to South America, then it's the same story. Brazil alone will be building 15 GW of new wind farms to between now and 2026. Neighbors Argentina is also adding an extra 3 GW of wind power too. South American renewables activity is already generating contract demand.
"We have over 120 windmill parks contracted," explains Daniel Robinson, Director of Global Business Development at freight handlers Mercomar. "There are several solar energy parks high up in the Northwest provinces, and two major Hydroelectric projects are currently underway in Patagonia."
A quick look at oil & gas investment across South & Central America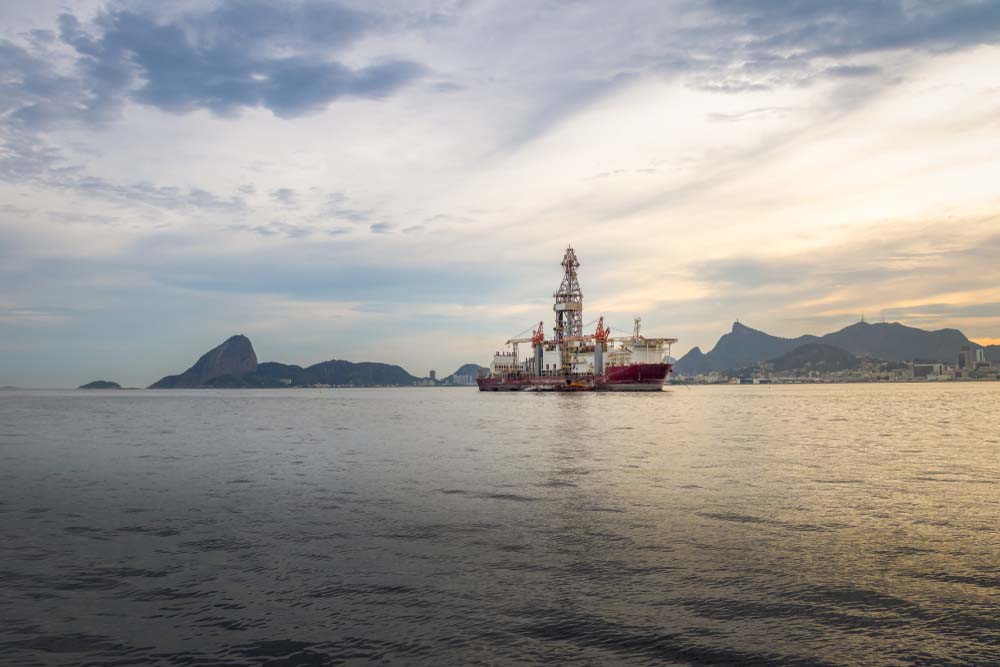 There's a lot of oil & gas activity throughout the Latin American community.
Led by majors such as Shell, and NOCs, major developments are either planned or underway, signaling high heavy lift demand throughout the region.
Take Guyana. Technically not a Latin American country, as it holds a British colonial past rather than a Spanish or Portuguese, it's still an indicator of heightened oil & gas activity. Offshore drilling there is meant to double by 2020, according to ExxonMobil. As a reaction, Crane Worldwide has opened a new Georgetown-based office to begin handling oil & gas related cargoes in preparation for Guyana's build up.
GAC has opened up a Uruguayan office for much the same reasons.
Brazil's Petrobras has a massive $84bn in on and offshore capex it plans on spending by 2023, again highlighting the big bucks being pumped into hydrocarbons throughout South America.
Mexican NOC Pemex also has massive plans. Its short-term plan, spanning from the present to 2022, focusses on developing 506 wells in 201 fields and construction of 13 offshore shallow water platforms.
This is a very, very small sector of the oil & gas related projects hitting Latin America. But as Crane Logistics' response reveals, its set to be a major contract creator throughout the region moving forward.
Mining throughout Latin America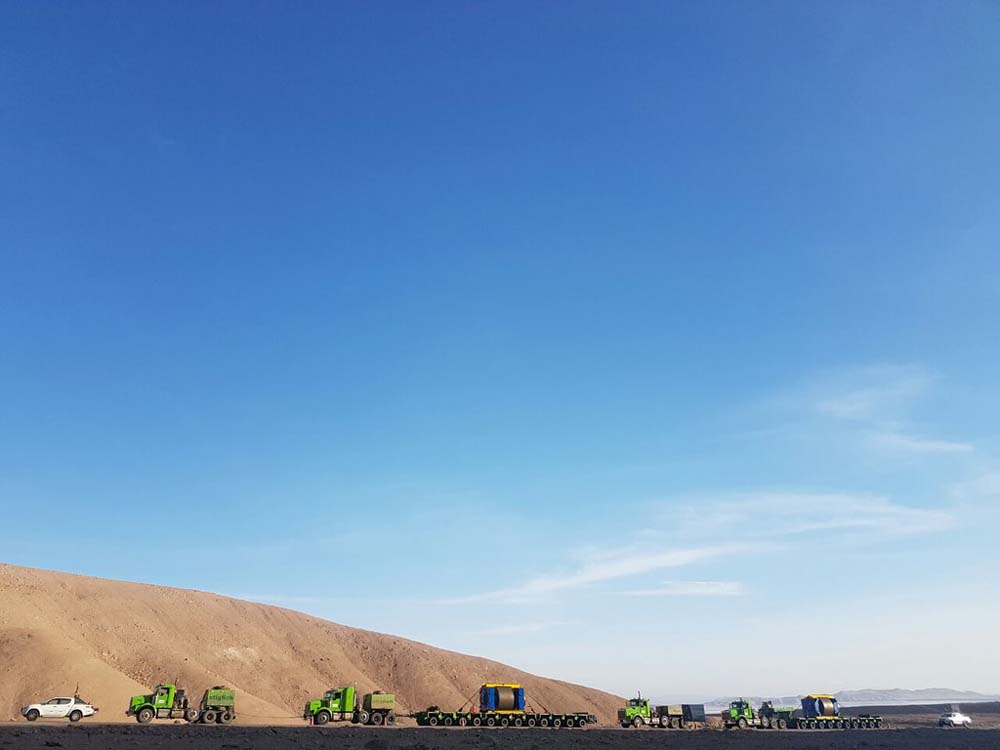 It's worth very quickly touch on mining. Now, some parts of Latin America, particularly the continent-spanning Andes mountain range in South America, is bursting with mineral resources.
The global significance and economic importance of such resource pockets has led countries like Chile and Peru to enjoy expansive mining sectors. Peru, as an example, is injecting $21bn into its own mining complex, with projects like the $1.3bn Toromocho copper mine upgrade program.
Mining is already necessitating shipment of heavy cargoes to Latin American ports and project sites. For instance, China's Conceptum Logistics most-recent Ecuadorian deliveries involved transport of 2,000 tons of mineral processing conveyor belt from China to a mine in Ecuador in June 2019. This was the first phase of total 7,000-ton delivery.
Chile also has an extensive rehabilitation and refreshment campaign underway for its mining sector. Across the next ten years, its investments should come close to $39bn, thanks to Codelco's plans.
Geographical factors, i.e. inaccessible and remote mountain locations, will require engineering solutions when it comes to mining freight handling. US-based MIQ Logistics knows this only too well. To transport ball mills to a Peruvian copper processing facility in the Andes required development of a 12-axle hydraulic flatbed, as well as construction of additional roads, bridges and laybys.
Either way, the mining outlook is healthy in Latin America right now – so expect to see more innovative oversized freight handling and delivery moving forward.
Cargo diversity characterizes Latin America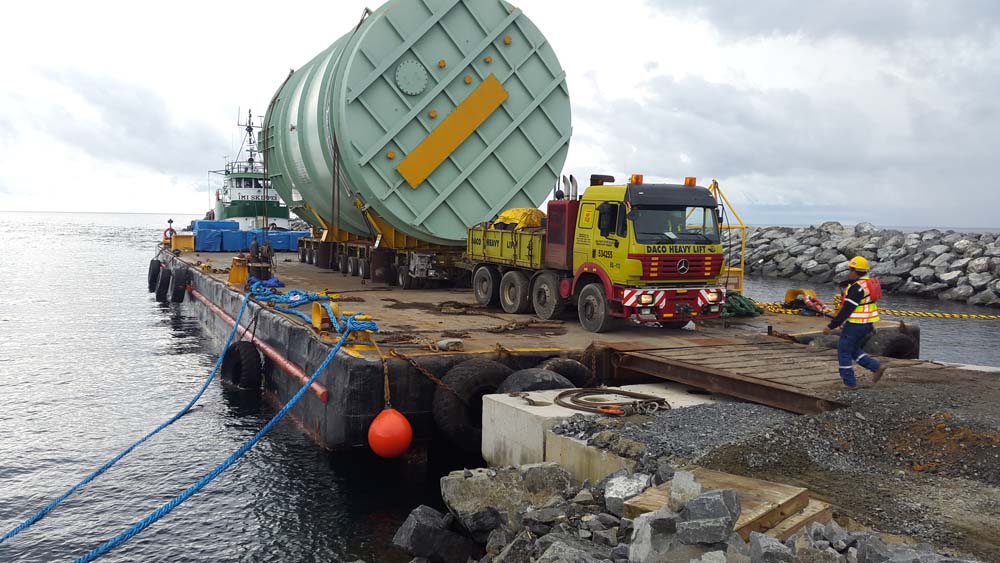 While this article has mainly focused on some specific sectors. While traditionally, they are responsible for creating a lot of ultra-heavy cargoes and specialized handling services, they don't paint the whole picture.
Across 2019 so far, Latin America has witnessed a wide range of different freight loads for different purposes. Let's have a look at some.
Let's start with Chipolbrok. The Polish firm has been busy, dropping off luxury deliveries throughout the Americas. Using a multi-purpose vessel, Chipolbrok transported a cargo of sailing boats, catamarans and luxury yachts – the largest of which weighted 90 tons at a length of 29.9m – to ports throughout the region. In Latin America specifically, the Polish carrier made stops at Golfito, Costa Rica, and Ensenada, Mexico.
Latin America also offers plenty of opportunity for cargo carrying collaboration, which Mammoet's recent experience shows. The heavy lift giant partnered with Fracht to move a series of components for the Usina Termoelétrica Porto de Sergipe combined-cycle power plant in Brazil.
With the heaviest component weighing in at 400 tons, and each subsequent module a further 250, Mammoet and Fracht used a multi-dimensional engineered solution to save time and maximize the drop off jetty's weight load. Comprised of a series of trolleys, and a temporary 200m road link, and pier, Mammoet could add over 250 tons of added weight load, stretching the port to its limits, but still delivering the modules as required.
Finally, FOX Brasil has handled the transport of heavy machinery from an automotive manufacturing plant, including four heavy presses and furnace equipment.
In total, FOX Brasil transported two production lines and was responsible for conducting feasibility studies and route surveys ahead of the road transport to the port of Santos.
At the production site, FOX Brasil's technical team handled the disassembly of the production lines, as well as the heavy lift operations. All pieces were cleaned and prepared to comply with the regulations at the final destination in North America.
Tailor-made supports were designed to secure the heaviest pieces of equipment, which weighed 96 tons (87 tons) and 121 tons (109.8 tons), onto 24-axle line modular trailers.
The components remained in the support structures for loading operations at the port of Santos, where FOX Brasil hired a 280-ton (254-tonne) capacity floating crane to place the components on board a container vessel.
Project cargo looks good in Latin America
Based on the above trends and activity, heavy lift and breakbulk in Latin America is in a strong position.
Breakbulk Americas is where the project cargo opportunities will be, as well as the region's largest gathering of sector professionals.
Don't forget to register your interest in this event
, and join the conversation for yourself in Houston, Texas, this year.
Want in on the action for yourself?
Book your stand
and become a Breakbulk exhibitor straight away.