---
Mar 14 | 2022
US$150 Million Earmarked to Boost Auto, Breakbulk Capacities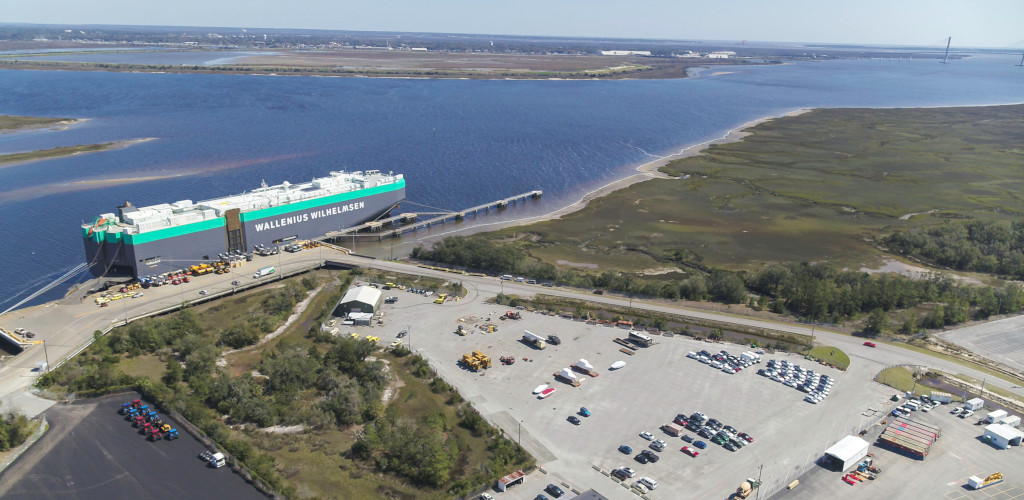 Georgia Ports Authority is planning to spend US$150 million to boost vehicle and breakbulk handling capacity at the Port of Brunswick.
Part of the investment will be used to build a fourth berth at the port's deepwater auto terminal, Colonel's Island, executives revealed during a Brunswick State of the Port event on 9 March.
The new berth will include a concrete deck and a system of mooring dolphins to extend roll-on, roll-off vessel berthing space from 3,355 feet to 4,630 feet, with completion slated for late 2024.
GPA is also adding 360,000 square feet of new warehousing and 85 additional acres for auto processing, expanding the terminal's annual capacity from 1.2 million to 1.4 million vehicles. The new pavement and buildings are expected to be completed in 2023.
After Baltimore, Brunswick is the second busiest hub for RoRo cargo in the US, last year moving 650,000 units of vehicles and heavy machinery, ten percent up on 2020.
"Home to more than 20 automaker brands, Colonel's Island is poised to become the Southeast's premier autoport," Joel Wooten, board chairman at GPA, said during the event. "With more room to grow, better connections to inland markets, and an operation dedicated to RoRo cargo, Colonel's Island is the region's busiest gateway for autos and machinery."
The authority meanwhile also wants to increase breakbulk handling capacity at Brunswick's Mayor's Point Terminal, the state's main hub for the export of forest products.
No further details on that project were immediately available.
The breakbulk-handling Marine Port Terminals, operated by Logistec USA, is Brunswick's third deepwater terminal.