---
Feb 05 | 2020
A new decade is dawning for project cargo in the Americas.
But what does the decade hold? Join us as we take a look at the key issues facing the region's breakbulk industry in 2020 and beyond.
2020 Americas project cargo sector
Tariffs still cause consternation for shippers and carriers alike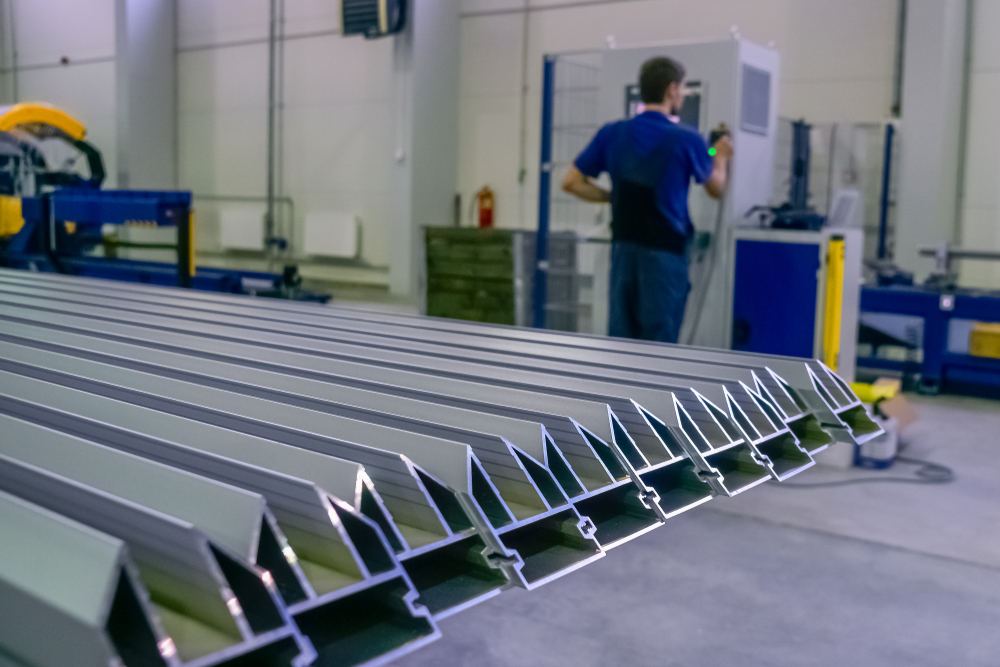 The continuing US-China trade war sees very few signs of being fully resolved.
Even after the Trump administration inked a new trade deal with Chinese partners, tariffs on metal goods and chemicals remain in place. In some cases, they may even increase.
This has caused ongoing uncertainty for project owners, shippers, and freight handlers across North America.
For instance,
in the chemicals industry
, the outlook still looks far from ideal. Completed and planned projects with a combined market value of $200bn face uncertain futures. Producers are still not sure whether export markets will open for their goods.
Ed Brzytwa, Director for International Trade at the American Chemistry Council, said his association is calling into question the viability of US investments. This may no longer be a short-term situation.
Construction on large-scale petrochem develops will see costs rise. The same goes for any US sector reliant on steel and aluminum, such as manufacturing. Local producers have increased their prices to cover the higher costs of imported products.
President Trump announced in late January 2020 that tariffs were to increase on derivate steel and aluminum products. Aluminum articles will be subject to an additional 10% ad valorem rate of duty. Imports of steel products will face an additional 25% ad valorem rate.
There are, however, exceptions to these duties. Argentina, Australia, Brazil, Canada, Mexico, and South Korea are exempt from the new steel tariffs. Exemptions are in place for Argentina, Australia, Canada, and Mexico for aluminum.
Ultimately, however, it is expected these protectionist measures will have a backwards effect for the US. Trade Partnership Worldwide research suggests, with higher metal commodity prices created by these tariffs, the US will see a 0.2% retraction in GDP.
High & heavy ro-ro cargo actually up at US breakbulk ports but uncertainty remains

In terms of high and heavy machinery and equipment passing through US ports, 2019 was actually a good year.
High and heavy ro-ro cargo includes machinery like tractors, mining equipment, bulldozers, and other rolling stock. Also included is breakbulk and other over-dimensional freight lashed to trailers and transported via roll on-roll off carriers, or combined ro-ro vehicles/ships.
January through October saw 717,717m tons of non-vehicle rolling stock and wheeled cargo transporter via ro-ro. That's a 14.3% increase in tonnage over 2018's figures.
The top ten US gateways saw near-unanimous freight volume growth in this sector, with eight out of the ten experiencing increases:
Freeport TX – 97%
NY-NJ – 18%
Baltimore – 16%
Jacksonville – 14%
Galveston – 10%
Savannah – 8%
Brunswick – 6.4%
LA-LB – 3.4%
Only the Northwest Seaport Alliance and Hueneme saw decreases of -6% and -7.2% respectively.
Internally, there still remains problems stemming from the US' trade spat with China.
"As China goes, so go the ports," Georgia Port Authority's Executive Director Griff Lynch t
old JOC
. "We're heavily reliant on good things happening there."
Even so, exports may be on the cards. The US is leading manufacturer of harvesters and other complex agricultural equipment that fits into the high and heavy category. China is a major import market for such machinery, which could provide further impetus for export flows.
Away from China, Australia, Southeast Asia and Western South America have been identified as markets with strong potential for American-made high and heavy equipment.
Uncertainties remain, thanks to the China situation, and are likely to persist as long as the trade dispute continues.
Oil & gas investment to hit Latin America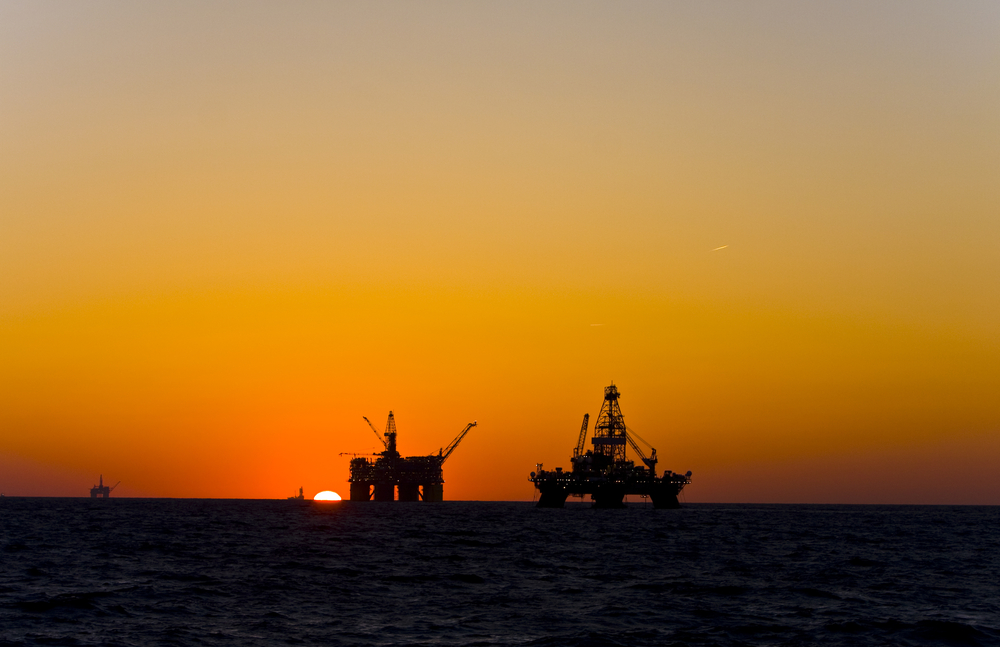 In South and Central America, there remains significant focus on hydrocarbons development.
This is particularly important for two reasons.
Firstly, it will potentially present many heavy lift and breakbulk freight handling opportunities and contracts.
Secondly, it also means that, while renewables continue to get major attention, development of this project-cargo reliant sector is ongoing.
If we look at Mexico as an example, we can see major plans to boost oil production further. NOC Pemex has stated it will up production to 300,000bpd by 2022. This requires almost Herculean effort.
Pemex's strategy involves drilling 506 wells across 201 oil fields. Erecting 13 shallow water platforms in the Gulf of Mexico is a key part of the development plan too. Additionally, to cater for higher production volumes, 27 new pipelines will have to be built.
Another keystone project for Pemex is the $8bn Don Bocas Oil Refinery. EPC efforts will be led by Samsung, Fluor and KBR. Construction is due for completion in 2022.
Importantly, the Mexican government has liberalized its oil & gas sector. No longer does Pemex have a monopoly on oil & gas E&P. Its expected this will create further activity, thus contract opportunities, in the Gulf of Mexico and onshore acreages.
Mexico is a major player, but it is far from the only Latin American country expanding its oil & gas focus.
For example, Brazilian NOC has allocated $84bn in capex for on and offshore activity.
Guyana has also seen offshore drilling efforts double, with ExxonMobil pushing ahead with developing deepwater resources here. Crane Worldwide has opened a new Georgetown office to handle oil & gas related cargo to prep Guyana for further hydrocarbons build up.
$2 trillion in US infrastructure spending signals project cargo contract opportunities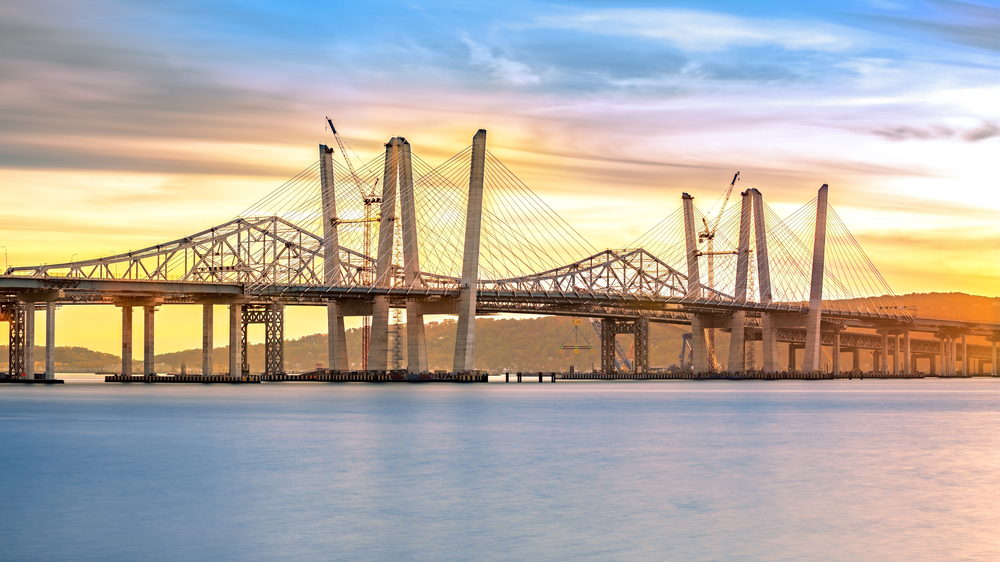 April 30 2019 saw Democrats and President Trump agree on a $2tr infrastructure plan, covering investment in roads, bridges, rail, airports and power grids.
The first phase of this mammoth investment is outlined in the "Moving Forward Framework", devised by the Democrat Party. The 19-page document includes $329bn for investment in transportation systems, with a further $105bn for transit agencies and their maintenance needs.
One of the largest individual areas getting a potential cash injection will be rail. $55bn has been apportioned to expansion of the US passenger service and Amtrak stations and services.
A further $19.7bn will go towards upkeep of harbors and ports.
Despite this, it will require bi-partisan cooperation to pull off. With the impeachment proceedings and general division of the House, it remains to be seen if this can be pulled off.
Despite this, this is still moving in the right direction. Infrastructure investment is a hot topic for the Trump government. It was a cornerstone of the President's campaign promises – one that remains unfulfilled so far.
However, this plan, proposed by the president's chief opponents, is still a step in the right direction. The $2tr figure is huge – but it would mean a significant amount of heavy lift and project cargo needing handling throughout the US to pull off.
Freight forwarders and heavy-lift firms pick up contracts in Latin America renewables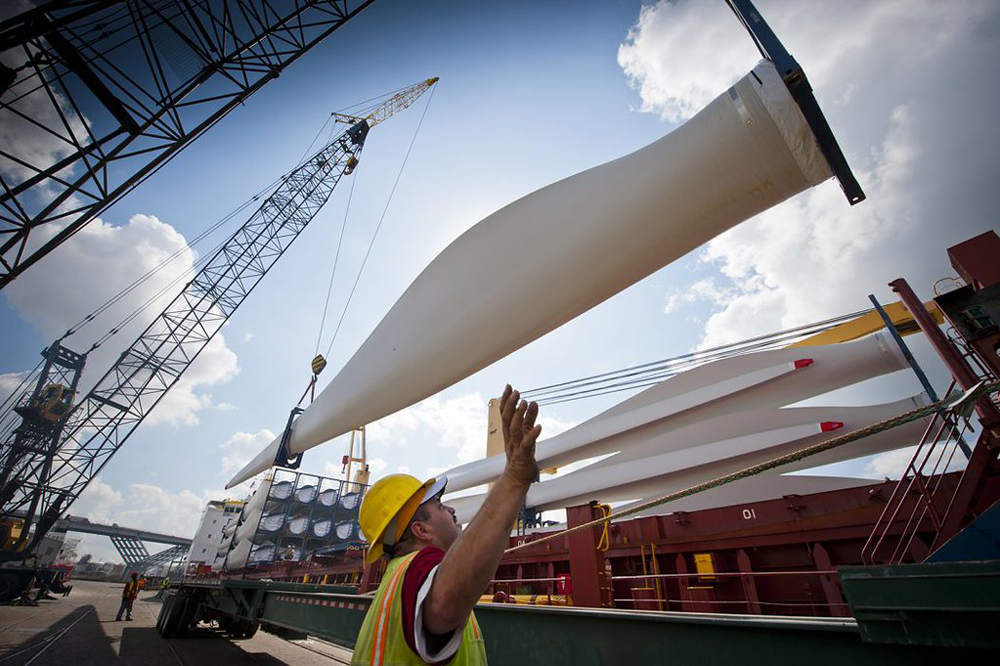 Renewable energy, particularly wind power, is establishing itself as a top source of contract and freight handling opportunities in Latin America.
Carriers and forwarders are picking up plenty of work in this sector. TIBA Mexico, for example, has been moving wind turbine equipment with an average weight of 105 tons, to wind farms throughout Guatemala.
Across the Latin-speaking world, a multitude of wind farm developments and other renewables are presenting avenues for project cargo players to explore.
Brazil is particularly ambitious. Reports from Renewable Energy World suggest 900 wind projects have been registered with Brazilian authorities since 2015. Together, these represent 27 GW of clean power generation.
Of this, 15 GW is expected to be delivered by 2026, presenting long-term freight movement potential in Brazil's wind sector.
Argentina also has strong wind development plans afoot. In the pipeline are 3 GW of wind power projects. Its renewables mix also includes solar power and other energy means – something which carriers are keen to capitalize on.
Freight Handlers Mercomar has over 120 Argentinian wind farm projects on its books, as well as several solar parks in Northwest Argentina, and two hydroelectric projects too.
The average size of wind machinery means movement falls well within the project freight purview. A single wind turbine blade measures up anywhere between 115 to 150 ft on average.
Mixed outlook for Americas project cargo sector
Based on the above trends, it is a bit of a mix when it comes to outlining the future of breakbulk in the Americas.
On the one hand, continued investment in energy projects in Latin America will drive demand for specialist out of gauge freight handling services.
Even so, the impact of Trump's tariffs continues to create unease amongst shippers. While high and heavy cargoes are passing through US seaports at higher levels, the trade war may affect exports and drop volumes back to those seen prior to 2018.
Then there is also the ongoing infrastructure saga. With the Democrats reaching an agreement with Trump over the level of spending required, it's yet to be seen whether the blue party's initial plan will pass into law.
Get more industry insights at Breakbulk Americas – and discover your project cargo opportunities
Breakbulk Americas is where the project cargo opportunities will be, as well as the region's largest gathering of sector professionals.
Book your place
and join the conversation in Houston, Texas, this year.