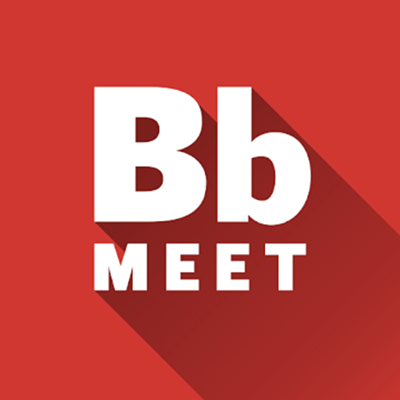 Welcome to the MEET app for Breakbulk Americas. The easiest way to navigate the event!
The Breakbulk Meet app lets you find the right people to meet with at the Americas' largest exhibition for the project cargo and breakbulk industry and manage your schedule throughout this jam-packed event.
Once your registration has been confirmed, you will receive an email the Grip on behalf of Breakbulk Americas. It will contain your login information. If you don't already have the app from a previous Breakbulk event, you may download it from the
App Store
or
Google Play
for free. Login with your badge ID to explore the app. Make sure your profile is correct and do add a photo of yourself. If you would like to view on your desktop visit
https://breakbulk.app.link/BreakbulkAmerica2021
​
.
Exhibitor Quick Start Guide
How to Claim Your Team
For exhibitors and Breakbulk Global Shippers members, once you've logged in you can start connecting with the people you want to meet. Based on your business profile, Breakbulk Meet will show you the best attendees to meet your show objectives. Swipe to accept or reject suggestions. Confirmed meetings will be added to your schedule and you'll get reminders and real-time directions to your meetings on the exhibition floor.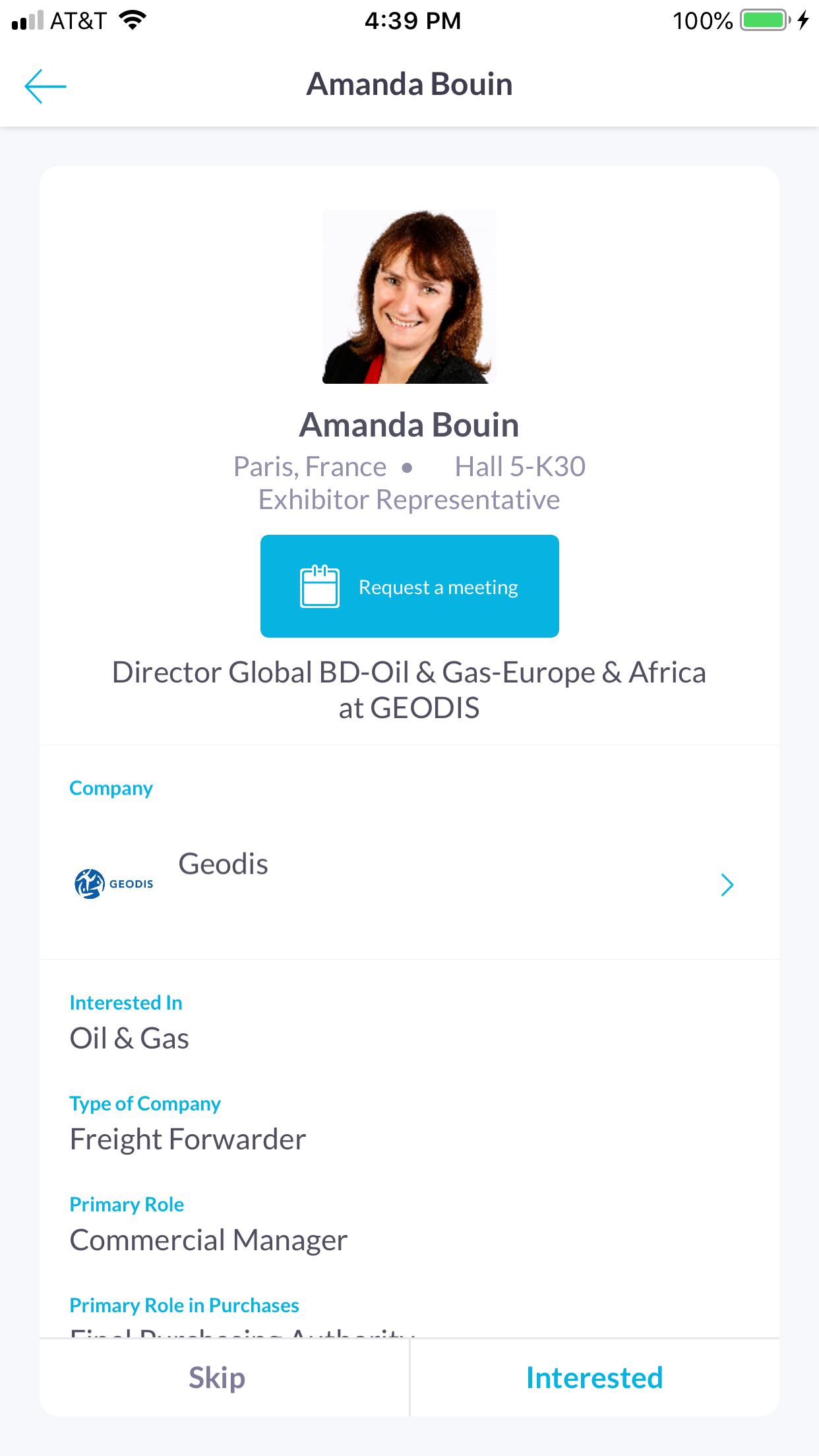 Easily keep track of the sessions you want to attend by using the bottom screen navigation to select Schedule. Start with the Event Agenda tab and tap the calendar icon next to a session to add it to your schedule. Switch to My Schedule tab to view your itinerary.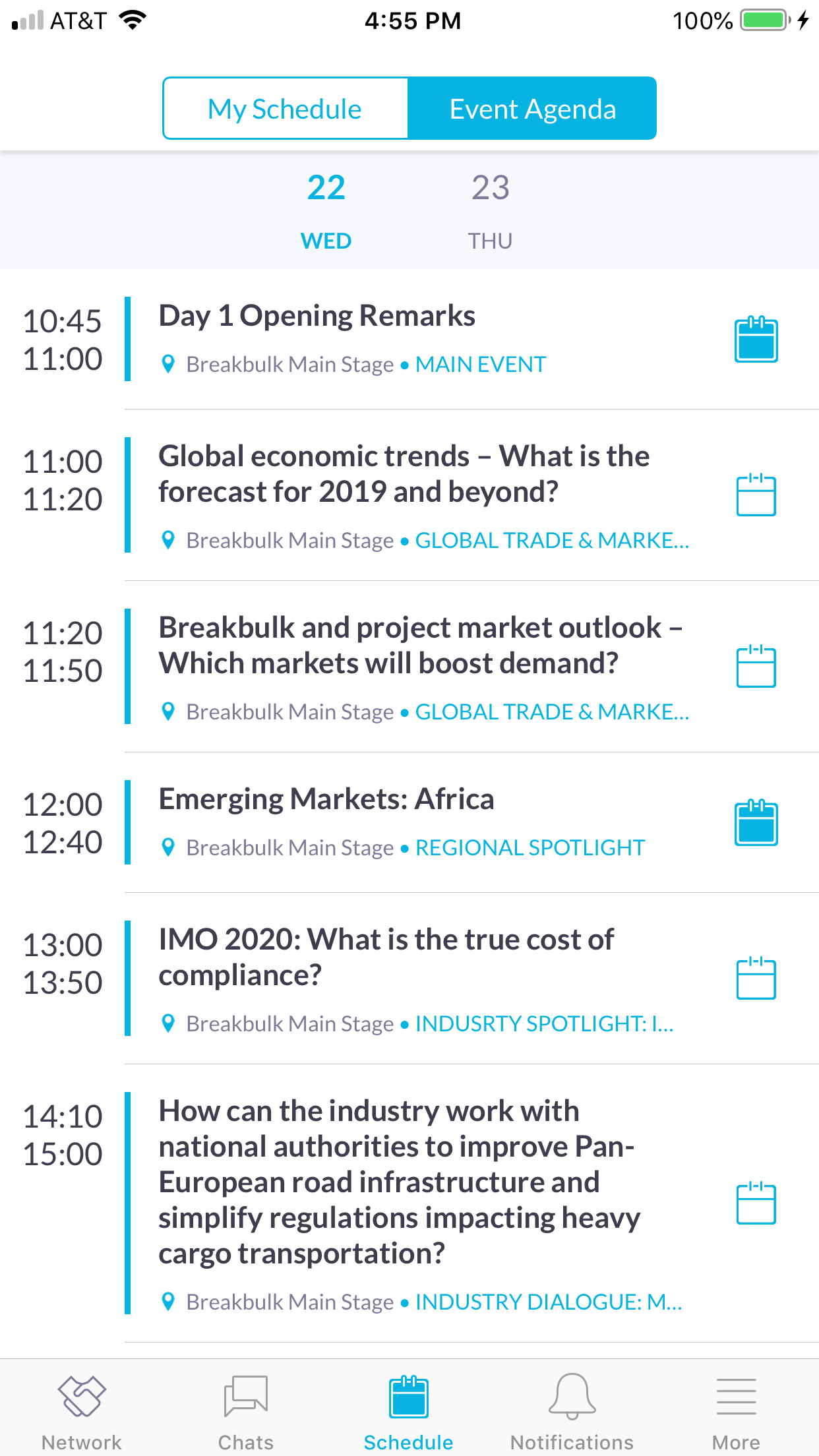 We hope you enjoy the MEET app, and remember, once you attend one Breakbulk event, your profile will automatically be added to your next Breakbulk event—in Dubai, Rotterdam and next year in Houston for Breakbulk Americas 2022.
For technical assistance, please email:
support@grip.events