We are committed to fostering new relationships and partnerships in a safe, controlled environment at Breakbulk Americas 2020. Bringing people together remains at the heart of what we do, and our Customer Commitments are designed to keep our exhibitors, attendees and sponsors safe while doing business.
Social Distancing
From the moment we begin with build-up of the show until break down is completed, we will ensure clear guidelines are followed to ensure that social distancing is observed. All rooms, including content hubs and catering areas, will be set up according to social distancing guidelines. Standards will be applied across the event to ensure that we improve visitor flow and avoid overcrowding.
Protect and Detect
All visitors, exhibitors, colleagues and suppliers will be screened upon entering the George R. Brown Convention Center and offered gloves and masks upon request if they do not have their own. We will have enhanced security checks and enhanced first aid and medical support onsite. We will use physical glass or plexiglass dividers where possible and will be providing staff with face visors or masks at busy areas including helpdesks and registration kiosks where frequent face-to-face interaction is expected.
Cleaning and Hygiene
Hand sanitizing stations will be made available at high traffic areas, and we are working with George R. Brown Convention Center to offer an enhanced cleaning regime throughout the event.
Communication
We are monitoring COVID-19 developments very closely and will communicate further updates as they relate to our events and as the situation develops. We are committed to keeping all visitors, exhibitors, sponsors, suppliers and partners safe at our events. These updates will be communicated via our websites and emails, in exhibitor manuals and exhibitor zones and through event signage and announcements.
Houstonfirst, the local government corporation responsible for the management and operation of the George R. Brown Convention Center, has published health and safety guidelines for the venue, which complement the measures we and GRB staff are planning specifically for Breakbulk Americas. Download Houstonfirst guidelines.

VisitHouston has also provided some travel tips that are being updated continuously and coincide with all local Houston rules (airports, restaurants, hotels, transportation etc) that you might find helpful. Download Houston Travel Tips.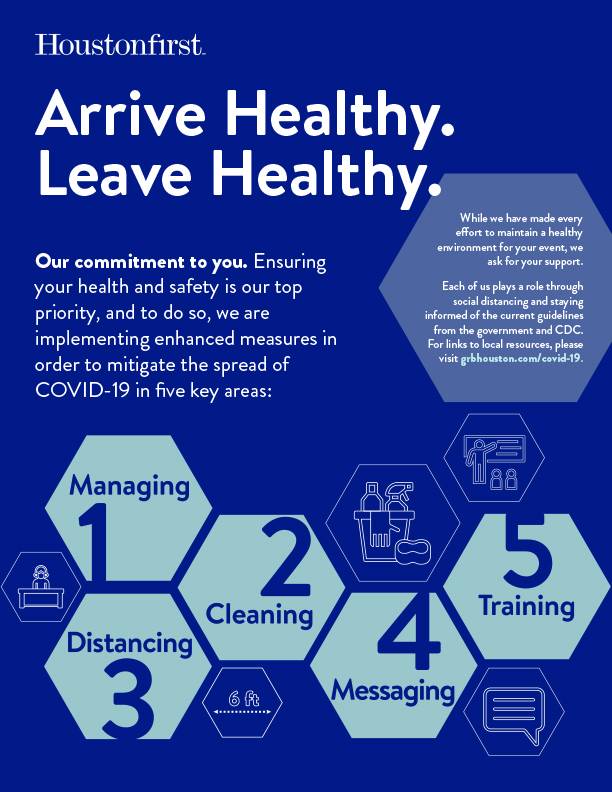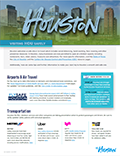 While the event may look and feel a little different, we want to assure you the same Breakbulk spirit of networking and collaboration will still be there.

We will continue to update this page as additional measures are confirmed. Also, check BreakbulkONE newsletter each Tuesday for updates. Subscribe below.
---