Safe & Secure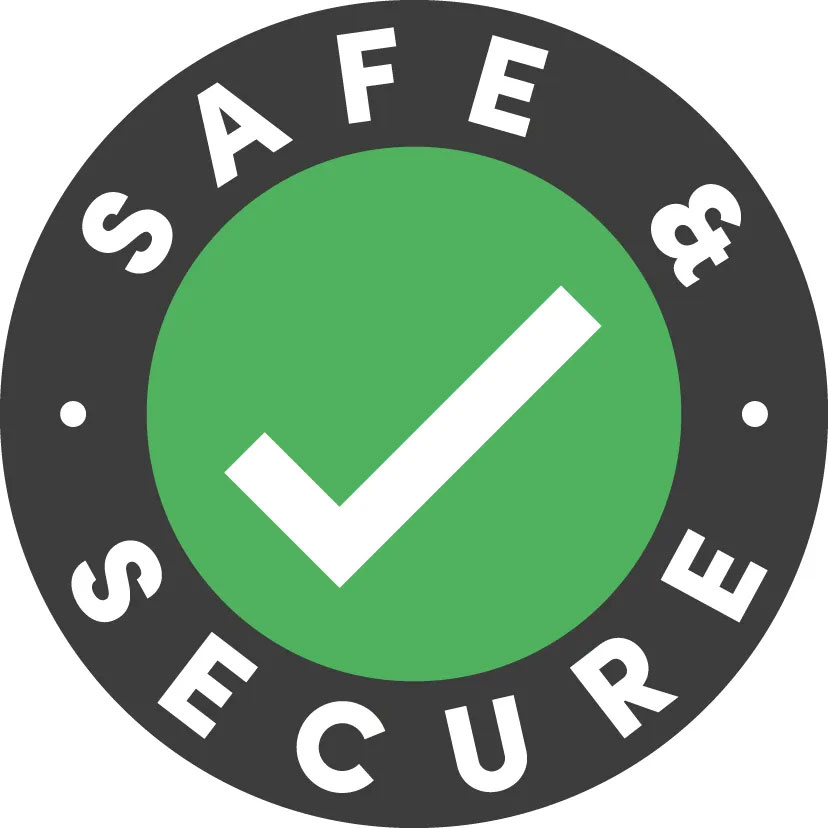 For entry to the event, Breakbulk Americas will require all attendees, exhibitors and sponsors, staff, and vendors to either show proof of one of the following:
 • CDC issued COVID-19 Vaccination Record Card. It can be the original paper card, a paper copy, a photo stored on your phone or in an app. ID will be required to confirm the identity and should match the name on the card.
• Proof of immunity shown by a positive PCR test result for COVID-19, lasting for 180 days from the date of the positive test and following completion of the self-isolation period.
• Lateral flow or PCR negative test results text or e-mail received within 72 hours prior to attending the event.
If you do not have either of these documents, there will be testing available onsite at no cost. If you are planning to have your test done onsite, please factor in additional waiting time as the testing facility may become busy at peak times.
 
What to Expect at Registration
Your first stop will be at the screening station where your vaccine or test record will be checked, and you will be issued a wristband. Note that the entrance doors to the building have thermal sensors for temperature checks. This is simply a check point, no information will be collected or stored. You will then be able to proceed to registration to collect your badge and all other items. Please hold on to your wristband for the duration of the week, this will expedite your entry to and from the hall throughout the event.
 
We urge you to print your badge before arrival in line with our contactless check-in program. You will receive a QR code with instructions shortly. You will pick up your lanyard and badge holder, and then be scanned as you enter the exhibition hall. There will be a limited number of printing stations for those that need to print their badges.
 
Masks
The CDC recommends masks be worn inside at public locations. The choice of a mask will be at each attendee's discretion and shall you choose to wear one, Breakbulk Americas will have masks available.

Hand Sanitizer & Cleaning
Hand sanitizer stations will be available throughout the event space. We have contracted for additional cleaning between conference sessions and the venue provides rigorous cleaning on all high-touch surfaces and in high-traffic areas.
 
Social Distancing
The Main Stage, other content areas and the catering area and lounges will be set up with social distancing in mind and monitored to avoid overcrowding.
 
Speakers
Speakers participating in the Main Stage conference sessions and in Education Day do not have to wear masks while on the stage.
 
Please Check Back for Updates
We will be sending further updates by email to registrants, posting to the Breakbulk Americas website, including in the Americas MEET app and posting to our Breakbulk Events & Media LinkedIn page. We will keep the Americas Safe & Secure policy page up to date and invite you to check for updates.
 
Our Pledge to You
As we all know, safety requirements and recommendations are in a state of flux as information emerges. We are in constant contact with local officials and can say with certainty that the safety of all involved in Breakbulk Americas is our priority and shared by Visit Houston and city officials.
BEFORE THE EVENT
Exhibitor Manual, Forms & Risk Assessment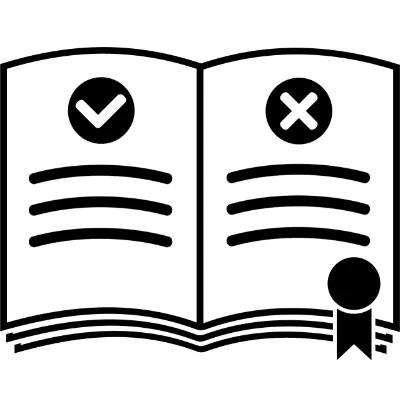 Please remember to thoroughly read your exhibitor manual, you will need to consider and all relevant Health & Safety documentation you must complete in advance of the event.
Please share your booth builder's details with us so that we can give them access to the manual. This can be done via the Exhibitor Appointed Contractor Form in the Exhibitor Manual page under Raw Space/Space Only.
In your event Risk Assessment, it is now compulsory that you / your contractor consider transmission of COVID-19 as a new risk and the control measures that will be implemented to minimise this risk.
Booth Design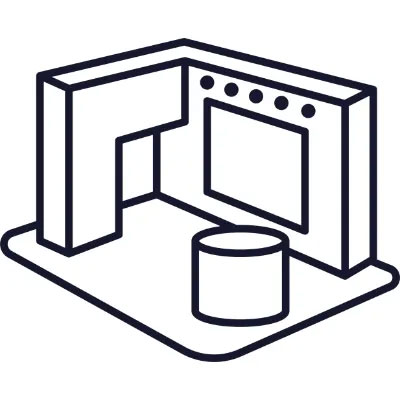 As an exhibitor it is your responsibility to create a safe and secure environment on your booth throughout the duration of the show.
Consider the layout and design of your booth to ensure you can undertake construction and visitor interaction in a safe and controlled manner.
Consider all the booth design measures you can use to reduce transmission:

new innovative ways of displaying your product that will increase floorspace
consider how you conduct demonstrations and your programme, so that you can safely manage your audience, eg; more demonstrations, to smaller audiences
order furniture that can be cleaned easily
ensure your booth design is spaced out and open, to encourage social distancing
consider social distancing signage
for larger booths, you may want to implement entry and exit points, screens at welcome desks and control measures for any meeting tables/facilities

Calculate the maximum number of people (staff and customers) you can safely have on your booth at any one time while maintaining current social distancing guidelines.
Awareness & Communication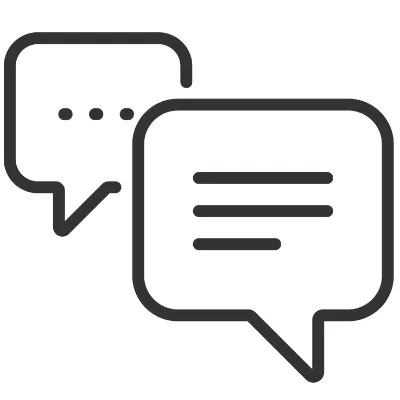 Brief your team about all the control measures that will be implemented by us, yourselves and the venue.
The venue website, social media and emails will supply you with up to date information regarding guidelines in place at the show.
Please check your government advice for guidance on travelling overseas before entering the country.
Consider conducting your pre-show onsite booth briefing in advance or online.
We have implemented a reduced contact registration system. It is important that you pre-register all staff and print all staff badges prior to arrival to help support this.
You or your staff should not attend the event if you are displaying any COVID-19 symptoms or feeling unwell in any way.
Move In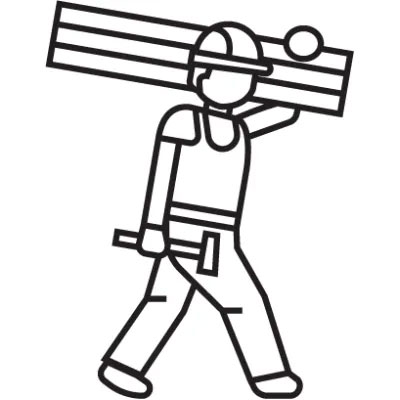 Please consider reducing the complexity of your booth build. This will help reduce staff numbers, the amount of time required to build and should save you money!
Ensure to plan accordingly so that your contractors finish constructing your booth before your team unpack and display your products.
We may need to implement staggered arrival times for Move-in, please listen out for correspondence regarding this in the next few months.
AT THE EVENT
Cleaning & Personal Hygiene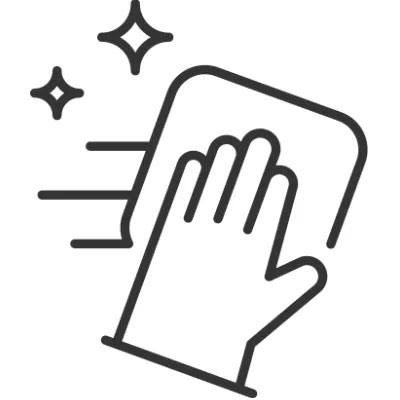 Please carry your own hand sanitiser. We will have a limited supply available on-site in high traffic areas.
Please provide hand sanitiser and all other necessary PPE on your booth, for your staff/visitors. Encourage its use when anyone enters and leaves your booth space.
Please implement regular cleaning of all spaces on your booth, ensuring a deeper clean before, during and after the show opens each day. Pay particular attention to high traffic touchpoints such as meeting rooms, info desks, displays and handrails.
A cleaning log positioned in a prominent location on your booth may be a useful way to capture and demonstrate the cleaning regime you have put in place.
Along with the GRB Convention Center, we are conducting a thorough, enhanced, cleaning regime of all features and public areas prior to show opening and during show open periods.
Exhibitors are advised to order an overnight thorough stand clean via the venue, more details to come in the exhibitor manual.
Social Distancing and Booth Activity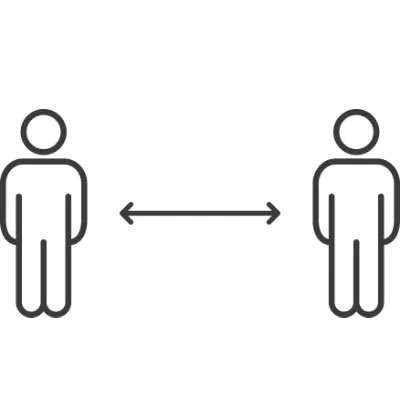 We are trying to make all gangways 10' wide with two-way systems. There may be some gangways with one-way systems where this is not possible. Please follow the signage and be aware of those around you.
When walking around the event, we ask you to please keep to the left of any gangway to minimise paths crossing.
We are implementing a no handshake policy. Please refrain from this or sharing business cards with one another.
You are encouraged to used data capture devices to ensure contact free sharing of business details – this could be in the form of a QR code for visitors to scan. More information to come in the manual.
Try to minimise touching products where possible. If it is important for buyers to touch and feel your products, consider providing gloves that are disposed of correctly, and cleaning between each visitor.
Social distancing measures should be followed for any meetings, product demonstrations, entertainment or booth hospitality events.
Please minimise or remove your giveaways and consider sending your brochures electronically. Please do not offer shared bowls of snacks/treats even when individually wrapped.
Consider arranging meetings in advance at less busy times. A well timed and spread out schedule should include enhanced protective measures for meetings over 15 minutes.
There may be a one-way system implemented on the boulevard at the GRB Convention Center, with dedicated crossover points.
Event and Venue Facilities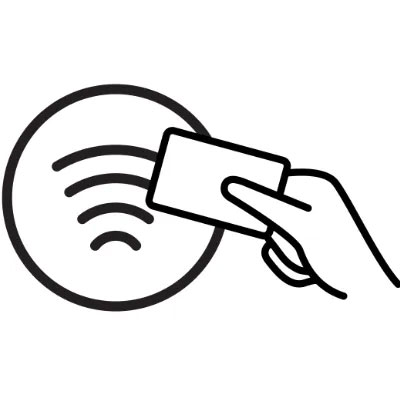 Contactless payments are encouraged in all catering outlets.
For booth catering and hospitality please liaise directly with the venue for options and ordering.
Seating & meeting areas will be spaced out to maintain social distancing. Meeting rooms will have screens provided.
Please ensure you arrive for any sessions in plenty of time to facilitate socially distanced access. Theatres will be cleaned between each session and will have strict seating capacities.
Cloakroom facilities may not be available – we request you bring as little with you as possible. You may want to consider cupboard space on your booth to help with this this.
Please visit the venue website to view their specific COVID-19 measures.
AFTER THE EVENT
Move Out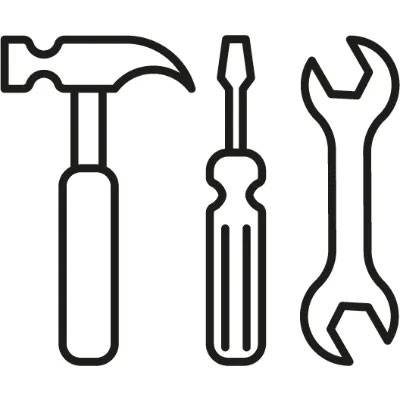 Please consider staff numbers and the amount of time required to breakdown your booth.
Ensure to plan accordingly so that your contractors begin dismantling your booth once your team have finished packing away your products.
We may need to implement staggered arrival times for Move-out, please listen out for correspondence regarding this in the next few months.
Track & Trace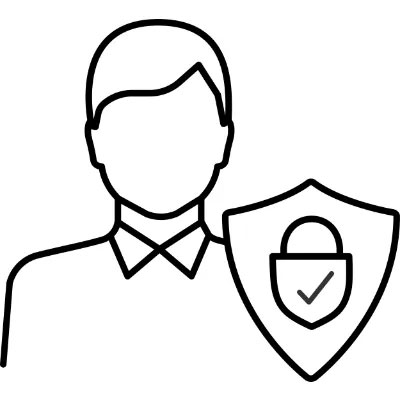 We are confident the measures that we and the venue will be putting in place will make our event as safe as possible. Please ensure you give accurate information throughout the registration process.
The relevant local authorities will contact you if there's a need to update you regarding track and trace.

This builds on our Safe and Secure standards but gives more specific information.