Welcome to our second Deep Dive, an ongoing series to get you ready for featured sessions at Breakbulk Americas 2019, Oct. 8-10 in Houston. This week it's all about project cargo opportunities in Latin America. We've gathered Breakbulk Studios interviews, Breakbulk Magazine stories and more to give you the background you need to get the most out of this session. See below to learn more. Register now using promo code
BBAMDEEPDIVE
for 25% off your registration. All these have been posted on our Facebook, Instagram, LinkedIn and Twitter pages. Follow and spread the news using #bbam2019.
---
Our first spotlight comes from an interview at Breakbulk Americas 2018 wih Christopher Lenton from BNamericas. Lenton gave advice on how to differentiate the opportunities from one country to another for effective project bidding.
---
Last year's LATAM panelist Leandro Brusque of OCYAN will moderate this year's update on project cargo opportunities throughout Latin America. Here he focuses on Brazil, home to Pre-salt, one of the world's most productive and promising deepwater discoveries.  
---
Cristian Henning, Head LATAM for JAS Worldwide, a panelist on last year's LATAM session at Breakbulk Americsa, talks about project opportunities in Chile.
---
Alan Alamilla at ITM Heavy Haulers & Riggers shares his experience as an exhibitor at multiple Breakbulk events, including Breakbulk Americas, an effective place for LATAM companies to win new business. Visit ITM Heavy Haulers and Riggers at Breakbulk Americas where they'll be a part of the Global Project Logistics Network (GPLN) booth M15.
---
This Deep Dive comes from
Breakbulk Magazine Issue 4 2019
: Back in Black, South America Breathes New Life into Oil and Gas. By Simon West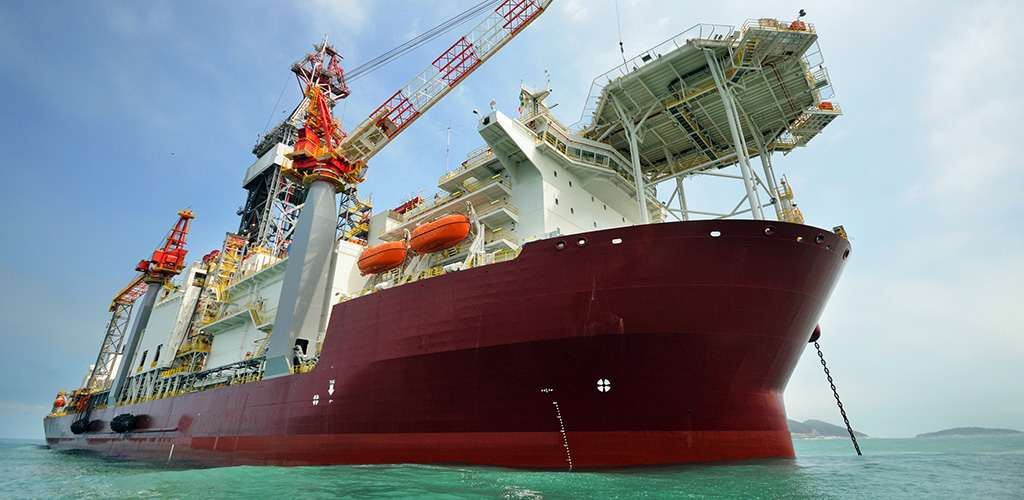 South America Breathes New Life Into Oil and Gas
The success of Colombia's latest oilfield auction is further proof that the country's sluggish oil and gas sector is on the road to recovery.
After exploration activity all but dried up after the oil crash in 2014, investment is starting to trickle back into the Andean nation, helped by better crude prices, changes to off-shore contract rules and a gradually improving security situation.
President Ivan Duque, who took office last August, has pledged to support the sector by slashing cor-poration tax and what he has dubbed the "inflated costs" of oil production and transportation. Fast depleting reserves, which in output terms equate to just 6.2 years of oil and 9.8 years of natural gas, is serious cause for concern.
In Colombia's first oil tender for five years, the government said in early June that seven companies had placed bids for 11 exploration blocks – 10 onshore and one offshore. The result was "excellent news" for the country, said Luis Miguel Morelli, the head of the National Hydrocarbons Association, or ANH.
State-led oil giant Ecopetrol, its upstream subsidiary Hocol, India's ONGC Videsh, and independent operators Frontera, Parex, Gran Tierra and GeoPark placed a com-bined 19 offers, with the outcome of the bidding due on July 16. The tender is expected to generate spending of US$600 million during an initial exploration phase and could boost crude oil reserves by 1 billion barrels.
"Maybe the number of companies involved in the auction could have been higher, maybe the infrastruc-ture in Colombia fell short of their demands," said Camilo Silva, founder of the Bogota-based financial advisory firm Valora Analitik. "At the same time, it is no bad thing that inves-tors are arriving, that they believe in Colombia's oil industry. It is such an important driver for the economies of those regions where blocks are located."
The ANH has also this year modi-fied contractual terms for offshore drilling, creating a more stable legal framework for operators.
Changes include the use of arbitration to settle disputes between producers and pledges to safeguard the interests of communities living close to oil and gas projects. Operators that apply to extend offshore contracts will also have to hand over an additional 5 percent in royalties to the state.
FRACKING OPPORTUNITIES
Since March, the government has signed offshore contracts with Ecopetrol, ExxonMobil, Repsol, Royal Dutch Shell and Noble Energy for rights to explore offshore Caribbean blocks. Drilling activity at those blocks could begin in May 2020, the ANH said.
The anticipated demand for new rigs, piping and other heavy equipment for onshore and offshore blocks bodes well for movers of breakbulk and project cargoes.
Still, according to Santiago Lloreda, executive director at Medellin-based shipping agency Multiport, the really big opportunities could arise if Colombia green-lights hydraulic fracturing, or fracking, a controversial technique that uses a high-pressure mix of water, sand and chemicals to unlock unconventional oil and gas.
Duque's government has signaled it is ready to start the fracking approval process. Trade groups believe the country could hold up to 9 billion barrels of unconventional crude reserves, or five times its current conventional tally.
Ecopetrol revealed in February it had earmarked US$500 million over the next three years for a series of strictly controlled, small-scale fracking pilot projects, mainly in Colombia's shale-rich Middle Magdalena Valley. If environmental authorities give the pilots a thumbs-up, then commercial expansion could begin as early as 2022.
"If the legislation is approved, then fracking will be on top of the list for investments," Lloreda said.
MOVING ACROSS MODES
In terms of port capabilities, Colombia imports most of its cargo through two main ports: Carta-gena on the Caribbean Coast and Buenaventura on the Pacific Coast. According to Jennifer Bohorquez, general manager at DAP Cargo Line, both ports are well equipped to deal with breakbulk and oversized cargo.
The port of Cartagena, for example, proved its capacity to handle heavy project-related cargo during the US$8 billion construction of Ecopetrol's Reficar oil refinery. The project, completed in 2015, called for the installation of 34 new processing units to boost fuel and petrochemical production.
But while port capabilities are adequate for project cargo in Colombia, that's not the end of the story for project cargo moves.
"Colombia has evolved a lot in terms of port capacity, mainly thanks to Cartagena," Bohorquez said.
Further inland, things are trickier, with the transport of cargo from coastal ports to inland destinations complicated by Colombia's mountainous terrain.
Furthermore, much of Colombia's road network fell into disrepair during a five-decade civil conflict that saw left-wing guerrillas take control of vast swathes of the countryside. A peace accord signed off in 2016 between the government and Colombia's largest armed group, the Farc, has allowed the state to return to some of those regions hardest hit by the conflict.
"Whenever we talk about project cargo in Colombia we must first analyze the route it will take from port to final destination. Some of our roads simply do not have the necessary infrastructure for this type of movement," Lloreda said.
"However, it is important to say that movement of extra-heavy equipment has been accomplished in the past, and companies do exist that have the necessary experience for multimodal logistics."
WIDER SCOPE
Colombia is not the only country in the region seeking to breathe life back into its oil and gas sector. Ecuador's decision to ditch service contracts for more investor friendly production agreements paid off in March after it received bids from six international operators in the Intracampos XII oil auction.
The four winning groups have pledged to spend US$370 million by 2023 to drill 27 exploration wells across seven onshore blocks in Ecuador's prolific Oriente Basin.
Peru, meanwhile, is looking to attract billions of dollars in investment to its hydrocarbons sector through new legislation that would, among other measures, extend drilling concessions, create a more competitive royalty system and boost anti-corruption clauses in contracts.
Here, the so-called Organic Law for Hydrocarbons, awaiting congressional approval, could help reactivate some 4,500 shuttered oil wells, according to Peru's National Society of Mining, Petroleum and Energy. Perhaps, though, the most exciting developments in South American oil and gas right now are in Guyana.
A string of major offshore discoveries by a consortium led by U.S.-based energy major ExxonMobil could see the former British colony, with its population of just 790,000, becoming the world's top per capita oil producer in less than a decade. ExxonMobil announced in April its 13th oil find at the 6.6 million-acre offshore Stabroek Block, which has added to the acreage's estimated 5.5 billion barrels of technically recoverable resources.
Production of 120,000 barrels a day at Stabroek's Liza-1 well is slated to begin early next year.
ExxonMobil, alongside consortium partners, U.S.-based Hess and China's CNOOC, believes the acreage off Guyana's Atlantic Coast has the scope for at least five floating production, storage and offloading vessels, or FPSOs. Crude oil could be flowing at a rate of 750,000 b/d by 2025.
"It's a really exciting time for us there right now," said Jack Williams, senior vice president for ExxonMobil, during a conference call with investors on April 26.
INFRASTRUCTURE CHALLENGES
Stirred by ExxonMobil's success, other operators are arriving in Guyana, including Spain's Repsol, UK-based Tullow Oil and Canada's Frontera Energy. The pace of offshore development, however, has exposed the nation's logistical constraints and the deficit in infrastructure and equipment required for handling project cargo.
"It's very challenging for heavy-lift and breakbulk," said Bob Stevens, APAN's chief operating officer for Trinidad & Tobago.
"All the heavy pieces are going direct from Trinidad; they're not coming from Guyana. Even though the government insists there has to be local content, the local content really is the small stuff, because they don't have the capacity to handle more."
Still, once production starts up next year at Liza-1, and the money starts rolling in, it should be just a matter of time before infrastructure challenges are addressed and serious construction work begins, Stevens said.
Some firms have already begun expanding. Guyana Shore Base Inc., for example, is planning to boost its shore-based logistics area on the outskirts of capital city Georgetown from 35 to 85 acres and double its capacity to facilitate vessels.
Others are already striking deals with oil companies. John Fernandes has been hired by one of ExxonMobil's largest contractors, Saipem, to provide shore-based services for the development of the Liza-1 well, including the load out of piping and other project equipment.
"Most of the port operators are investing in upgrading their infrastructure and equipment to cater for the needs of the oil and gas breakbulk industry," said Clayton Charles, general manager at shipping firm CMA CGM Guyana. "A lot of oil companies will actually want to focus their attention on Guyana and try to participate in the sector, and that in itself makes it pretty exciting for those involved in breakbulk."
---
Our team has done a lot of research within Latin America. Here is a little of what they have found.
Incorporating all nations from Mexico downwards, Latin America is a mix of exciting geographies, cultures and, of course, logistics networks.
From the activity happening here at present, we can see a wide range of project cargo and heavy lift firms securing more cargo carrying contracts. Let's find out why.
Don't forget to also check out the first part in the
Breakbulk Focus series on project cargo in Canada
.
Project cargo in Latin America
Heavy investment in core heavy lift dependent sectors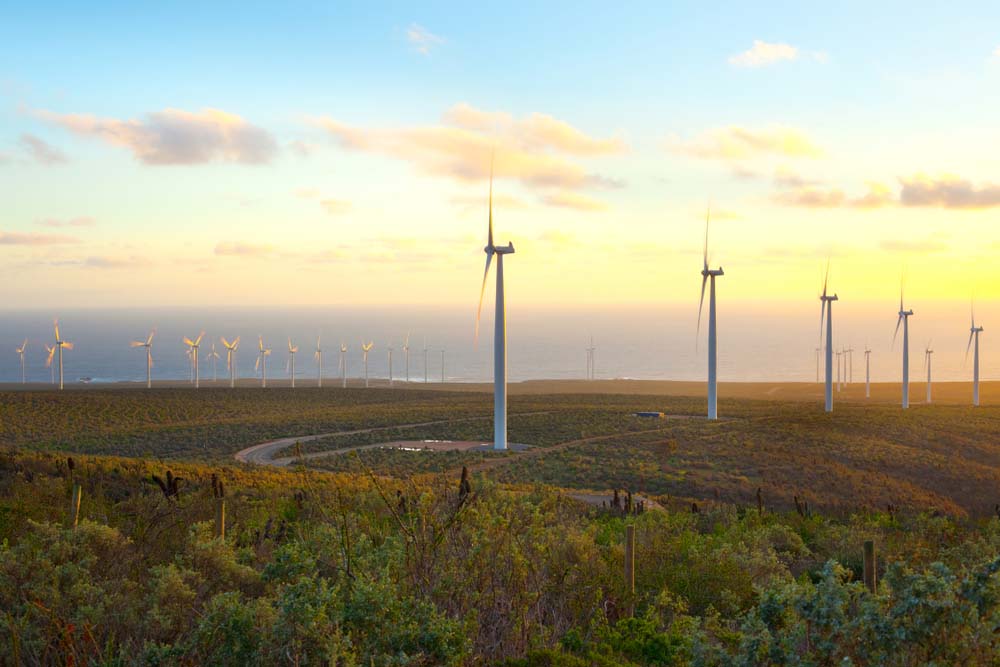 Across Latin America, a lot of massive projects are in the pipeline. These range from colossal mining-related endeavors, to oil & gas facility construction, and major, major investment in renewable energy.
Let's start with the green energy investment. Mexico is already a world leader in renewable energy, but is planning to add more wind and solar capacity to its energy mix, starting now. The goal is to achieve 50% clean power generation by 2050, which means projects like the $120m, 93 MW Reynosa play a big role in this.
In fact, Central America is a big green energy hotspot. A Clean Energy Corridor exists between Costa Rica, El Salvador, Guatemala, Honduras, Nicaragua and Panama, where hydroelectric, wind and solar provide the juice. However, Central American states are not content to rest on their green laurels, so further projects are planned.
If we move to South America, then it's the same story. Brazil alone will be building 15 GW of new wind farms to between now and 2026. Neighbors Argentina is also adding an extra 3 GW of wind power too. South American renewables activity is already generating contract demand.
"We have over 120 windmill parks contracted," explains Daniel Robinson, Director of Global Business Development at freight handlers Mercomar. "There are several solar energy parks high up in the Northwest provinces, and two major Hydroelectric projects are currently underway in Patagonia."
A quick look at oil & gas investment across South & Central America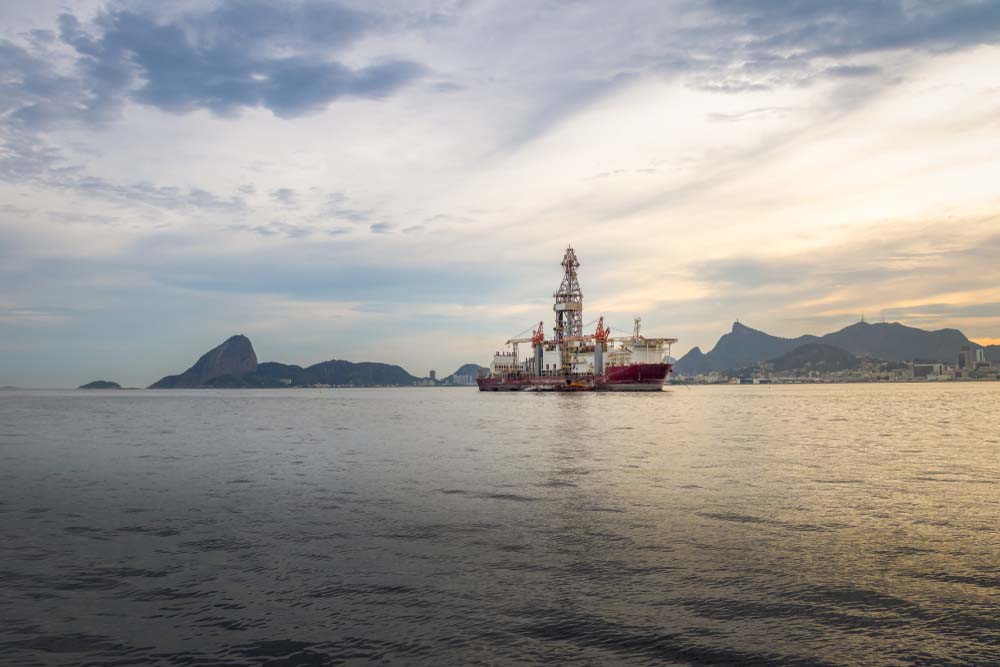 There's a lot of oil & gas activity throughout the Latin American community.
Led by majors such as Shell, and NOCs, major developments are either planned or underway, signaling high heavy lift demand throughout the region.
Take Guyana. Technically not a Latin American country, as it holds a British colonial past rather than a Spanish or Portuguese, it's still an indicator of heightened oil & gas activity. Offshore drilling there is meant to double by 2020, according to ExxonMobil. As a reaction, Crane Worldwide has opened a new Georgetown-based office to begin handling oil & gas related cargoes in preparation for Guyana's build up.
GAC has opened up a Uruguayan office for much the same reasons.
Brazil's Petrobras has a massive $84bn in on and offshore capex it plans on spending by 2023, again highlighting the big bucks being pumped into hydrocarbons throughout South America.
Mexican NOC Pemex also has massive plans. Its short-term plan, spanning from the present to 2022, focusses on developing 506 wells in 201 fields and construction of 13 offshore shallow water platforms.
This is a very, very small sector of the oil & gas related projects hitting Latin America. But as Crane Logistics' response reveals, its set to be a major contract creator throughout the region moving forward.
Mining throughout Latin America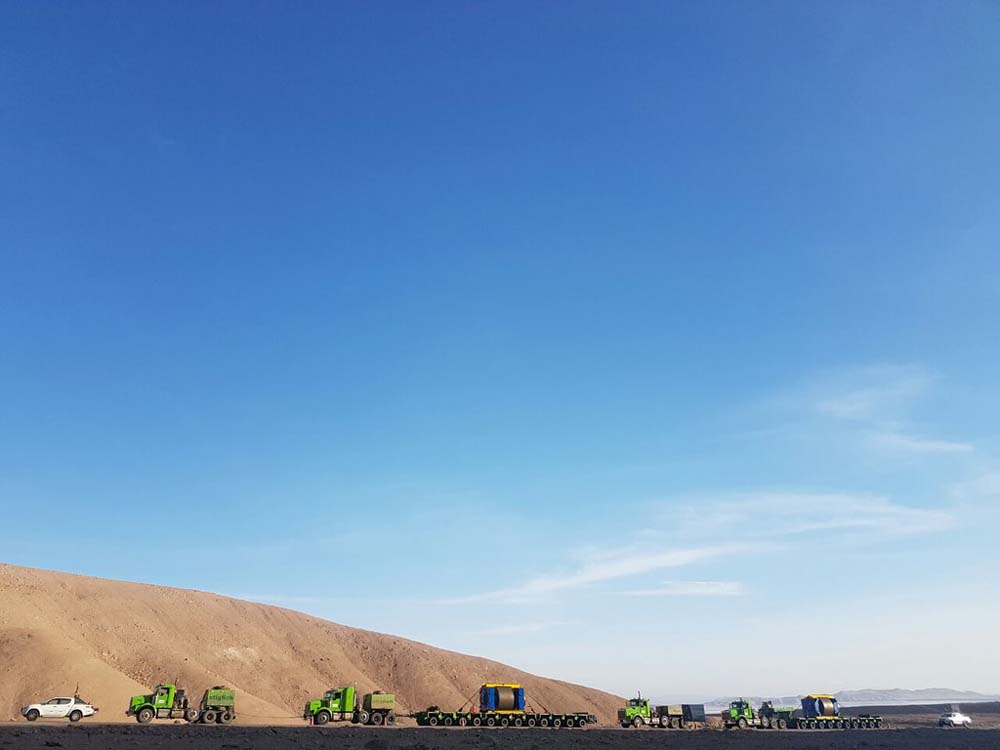 It's worth very quickly touch on mining. Now, some parts of Latin America, particularly the continent-spanning Andes mountain range in South America, is bursting with mineral resources.
The global significance and economic importance of such resource pockets has led countries like Chile and Peru to enjoy expansive mining sectors. Peru, as an example, is injecting $21bn into its own mining complex, with projects like the $1.3bn Toromocho copper mine upgrade program.
Mining is already necessitating shipment of heavy cargoes to Latin American ports and project sites. For instance, China's Conceptum Logistics most-recent Ecuadorian deliveries involved transport of 2,000 tons of mineral processing conveyor belt from China to a mine in Ecuador in June 2019. This was the first phase of total 7,000-ton delivery.
Chile also has an extensive rehabilitation and refreshment campaign underway for its mining sector. Across the next ten years, its investments should come close to $39bn, thanks to Codelco's plans.
Geographical factors, i.e. inaccessible and remote mountain locations, will require engineering solutions when it comes to mining freight handling. US-based MIQ Logistics knows this only too well. To transport ball mills to a Peruvian copper processing facility in the Andes required development of a 12-axle hydraulic flatbed, as well as construction of additional roads, bridges and laybys.
Either way, the mining outlook is healthy in Latin America right now – so expect to see more innovative oversized freight handling and delivery moving forward.
Cargo diversity characterizes Latin America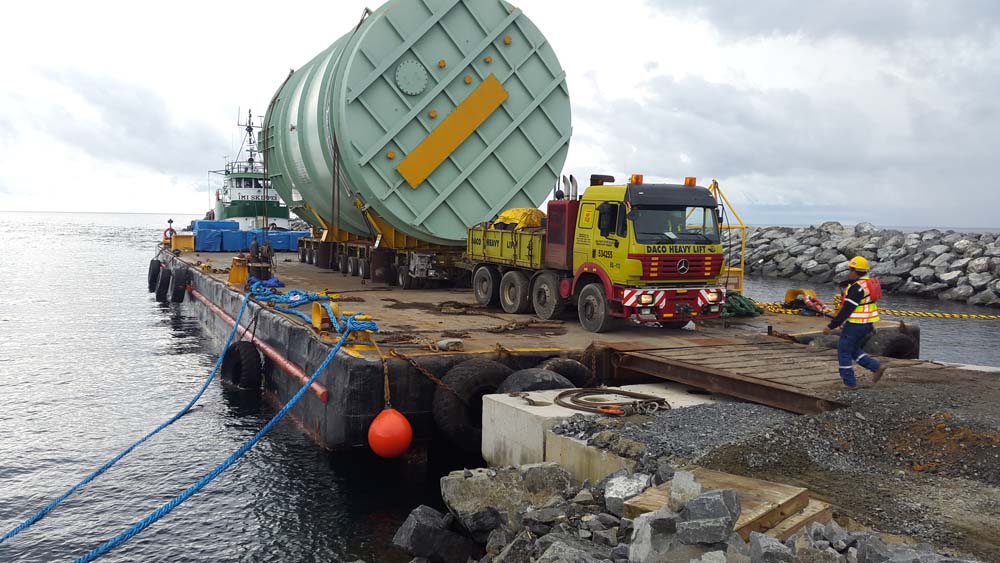 While this article has mainly focused on some specific sectors. While traditionally, they are responsible for creating a lot of ultra-heavy cargoes and specialized handling services, they don't paint the whole picture.
Across 2019 so far, Latin America has witnessed a wide range of different freight loads for different purposes. Let's have a look at some.
Let's start with Chipolbrok. The Polish firm has been busy, dropping off luxury deliveries throughout the Americas. Using a multi-purpose vessel, Chipolbrok transported a cargo of sailing boats, catamarans and luxury yachts – the largest of which weighted 90 tons at a length of 29.9m – to ports throughout the region. In Latin America specifically, the Polish carrier made stops at Golfito, Costa Rica, and Ensenada, Mexico.
Latin America also offers plenty of opportunity for cargo carrying collaboration, which Mammoet's recent experience shows. The heavy lift giant partnered with Fracht to move a series of components for the Usina Termoelétrica Porto de Sergipe combined-cycle power plant in Brazil.
With the heaviest component weighing in at 400 tons, and each subsequent module a further 250, Mammoet and Fracht used a multi-dimensional engineered solution to save time and maximize the drop off jetty's weight load. Comprised of a series of trolleys, and a temporary 200m road link, and pier, Mammoet could add over 250 tons of added weight load, stretching the port to its limits, but still delivering the modules as required.
Finally, FOX Brasil has handled the transport of heavy machinery from an automotive manufacturing plant, including four heavy presses and furnace equipment.
In total, FOX Brasil transported two production lines and was responsible for conducting feasibility studies and route surveys ahead of the road transport to the port of Santos.
At the production site, FOX Brasil's technical team handled the disassembly of the production lines, as well as the heavy lift operations. All pieces were cleaned and prepared to comply with the regulations at the final destination in North America.
Tailor-made supports were designed to secure the heaviest pieces of equipment, which weighed 96 tons (87 tons) and 121 tons (109.8 tons), onto 24-axle line modular trailers.
The components remained in the support structures for loading operations at the port of Santos, where FOX Brasil hired a 280-ton (254-tonne) capacity floating crane to place the components on board a container vessel.
Project cargo looks good in Latin America