---
Mar 01 | 2022
Konecranes System Boosts Port's Cargo-Carrying Opportunities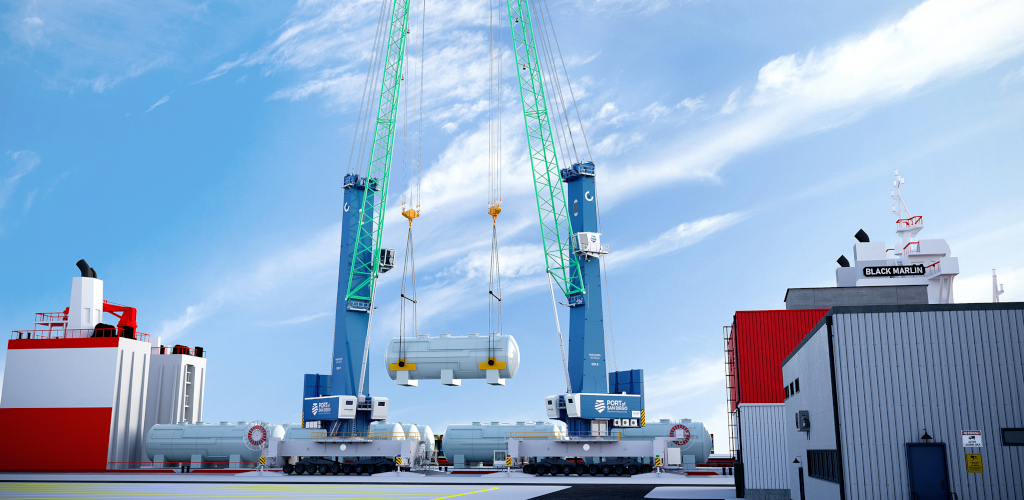 The Port of San Diego has acquired two all-electric, battery-supported mobile cranes for its Tenth Avenue Marine Terminal, bolstering the port's clean energy drive and boosting its competitiveness among West Coast project cargo handlers.
The brace of Konecranes Gottwald Generation 6 Mobile Harbour Cranes will replace a diesel-powered crane used at TAMT, and will support the US port's target of operating only zero-emission cargo handling equipment by the end of the decade.
The cranes, costing US$14 million, will be paid for out of a US$100 million funding pot the port is expected to receive through federal and state pandemic-related stimulus plans.
The units are slated to start lifting operations from mid-2023.
"We have designated a significant portion of our federal stimulus funds to electrification – about US$25 million – for zero-emission equipment just like the all-electric cranes from Konecranes," said Dan Malcolm, chair of the port's board of commissioners.
"This is just the start of us delivering on our promise to do our part in improving air quality and public health. It is also an excellent example of how we can meet our clean air and environmental goals while supporting business and job growth."
The cranes, the first of their kind to be used in North America, also boast the heaviest lifting capability of any crane system installed along the West Coast, with their combined lifting capacity of 400 tonnes quadrupling that of TAMT's diesel crane.
The system will allow the port to compete for more business, it said, as most heavy-lift components destined for the region, such as solar, wind and industrial energy equipment, weigh more than 200 tonnes. The faster offloading speed would also support productivity.
The 96-acre TAMT is one of the port's two marine cargo terminals, and handles breakbulk, bulk, containers and project cargo, as well as steel and engines used in local shipbuilding.
IMAGE: Conceptual rendering of the Konecranes Gottwald Generation 6 Mobile Harbor Cranes. CREDIT: Konecranes