---
Feb 25 | 2022
Construction of New Dock Expected to Boost Handling Capacity By 15 Percent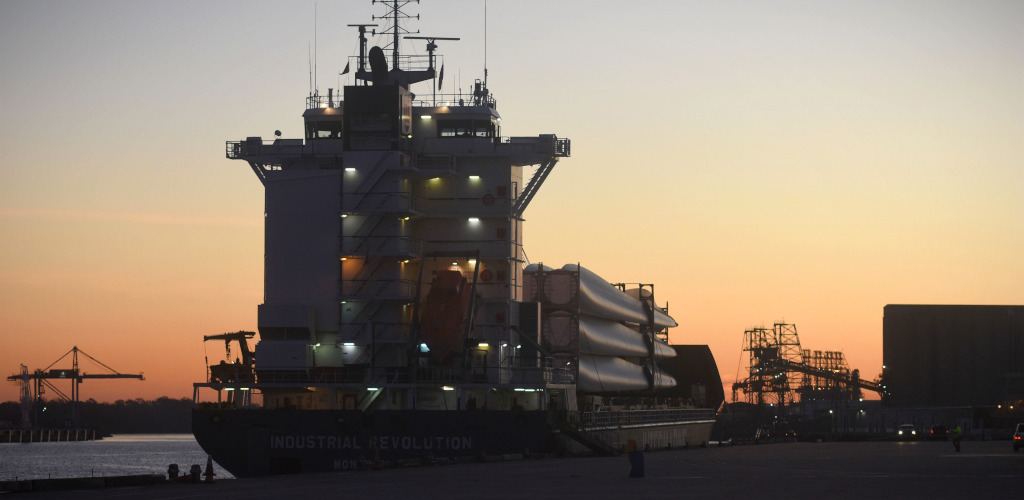 The Port of Beaumont in southeast Texas has given a green light for work to begin on a new dock at its Main Street Terminal I, a project aimed at boosting the port's general cargo handling capacity by more than 15 percent.
A US$57.3 million contract was awarded to McCarthy Building Companies to carry out the work, which will include the demolition of a failed dock structure and the installation of a 1,200-foot-long, 130-foot-wide general cargo dock.
Construction is expected to be completed by June 2024.
"This project has been a labour of love," said Chris Fisher, director of the Port of Beaumont.
"With more than ten years invested in engineering the project, optimizing the design, securing grants and gaining final approvals, it's incredibly rewarding to see it move forward. With the additional capacity, we will be able to more fully serve existing customers and welcome new customers."
Construction will focus on sustainability and resilience by using concrete piles boasting a corrosion resistant foundation, a concrete topping slab made from synthetic concrete reinforcing fibres and a new fender system that includes an energy-absorbing component to reduce loads on the dock.
The project is the largest of 20 initiatives included in the port's 2022 capital improvement programme. By the third quarter the port expects some US$100 million worth of new projects to be underway, including three new docks and a rail interchange track.
The Port of Beaumont specializes in breakbulk, project cargo, dry bulk, liquid bulk and roll-on roll-off cargoes, with its public docks and wharves handling more than 7 million tonnes of cargo in 2020.
PHOTO: Project cargo handling at Port of Beaumont. CREDIT: Port of Beaumont