---
Jan 09 | 2020
HOUSTON, Jan. 6, 2020 /PRNewswire/ -- KBR (NYSE: KBR) has won the first commercial contract for its K-PRO™ Propane Dehydrogenation (PDH) Technology which the company introduced in January 2019. This innovative and environmentally friendly technology will be utilized for a 600 kTA PDH plant by a client in Asia.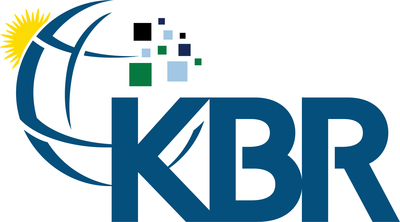 K-PRO provides lower capital and operating costs and environmental benefits for customers. The technology delivers proven reliability that allows facilities to operate for longer periods of time between shutdowns compared to existing commercially available technologies.

K-PRO employs KBR's well-proven Orthoflow™ Fluidized Catalytic Cracking (FCC) reactor technology. It also leverages KBR's expertise in designing optimized olefins recovery systems, gained through decades of licensing KBR's SCORE™ steam cracking and K-COT™ catalytic olefins technologies.

At the heart of the K-PRO process is an innovative catalyst that contains no costly precious metals and no environmentally sensitive chromium, which are used in existing commercially available technologies.

"We are very excited that our K-PRO technology was selected for this project," said Doug Kelly, KBR President, Technology Solutions. "Consistent with our corporate focus towards sustainability, K-PRO is a great example of KBR investing in process technologies that are innovative, cutting-edge, and also environmentally friendly."

The planned PDH unit is expected to start up in 2023.

About KBR, Inc.
KBR is a global provider of differentiated professional services and technologies across the asset and program lifecycle within the Government Solutions and Energy sectors. KBR employs approximately 38,000 people worldwide (including our joint ventures), with customers in more than 80 countries, and operations in 40 countries, across three synergistic global businesses:
Government Solutions, serving government customers globally, including capabilities that cover the full lifecycle of defense, space, aviation and other government programs and missions from research and development, through systems engineering, test and evaluation, program management, to operations, maintenance, and field logistics

Technology Solutions, featuring proprietary technology, equipment, catalysts, digital solutions and related technical services for the monetization of hydrocarbons, including refining, petrochemicals, ammonia and specialty chemicals, as well as inorganics

Energy Solutions, including onshore oil and gas; LNG (liquefaction and regasification)/GTL; oil refining; petrochemicals; chemicals; fertilizers; differentiated EPC; maintenance services (Brown & Root Industrial Services); offshore oil and gas (shallow-water, deep-water, subsea); floating solutions (FPU, FPSO, FLNG & FSRU); program management and consulting services
KBR is proud to work with its customers across the globe to provide technology, value-added services, integrated EPC delivery and long term operations and maintenance services to ensure consistent delivery with predictable results. At KBR, We Deliver.
Visit www.kbr.com.